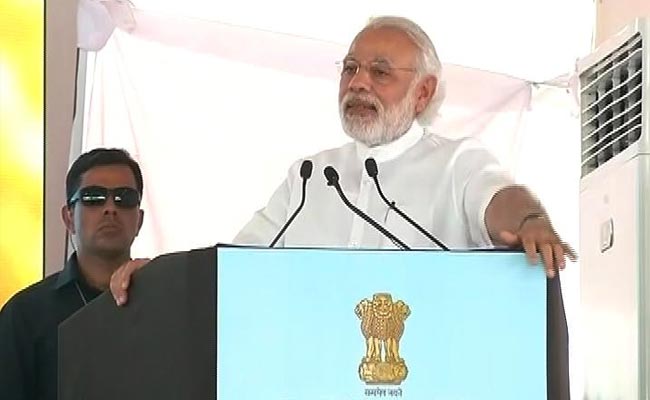 New Delhi:
Prime Minister Narendra Modi will travel to Brussels on March 30 for the long-pending India-EU summit, notwithstanding the string of explosions in the Belgian capital today.
India announced PM Modi's visit to Brussels which is part of a three-nation tour including to the US and Saudi Arabia as it strongly condemned the attack on the city's airport and metro system in which two Indians were injured.
"We condemned the attack with strongest possible terms. We stand in solidarity with people and government of Belgium. We offfer our condolences to families of the victims. Terrorism is a global scourge and the attack in Belgium underscores once again the need to counter it unitedly," External Affairs Ministry Spokesperson Vikas Swarup said.
The prime minister is visiting Brussels to attend the 13th India-EU which had last taken place in 2012.
The India-EU ties witnessed some strain after the 28-member bloc had not responded to New Delhi's proposal for a brief visit by PM Modi to Brussels, the EU headquarters during his trip to France, Germany and Canada in April last year.
Brussels will be PM Modi's first stop from where he will travel to Washington to attend the Nuclear Security Summit and then pay a bilateral trip to Saudi Arabia, a key partner of India in the strategically important Gulf region.
The EU has been India's largest trading partner and two-way commerce stood at $101.5 billion in 2013-14. The FDI equity inflows from EU to India from April 2012 to May 2015 was $24,913 million. In 2014-15, the amount was $ 8,207 million while in 2013-14, it was 9,069 million.
India and EU are also strategic partners since 2004 and the two sides have been eyeing to seal a free trade agreement talks for which was launched in June 2007.
The India-EU Summit aims to deepen the India-EU Strategic Partnership and advance collaboration in priority areas for India's growth and development, Mr Swarup said.
PM Modi will also hold a bilateral Summit meeting with his Belgian counterpart Charles Michel. Belgium is India's second largest trade partner within the EU.
"The bilateral meeting between the two Prime Ministers will focus on further enhancing the economic partnership," said Mr Swarup.
From Brussels, PM Modi will leave for Washington to attend the 4th Nuclear Security Summit on March 31 and April 1.