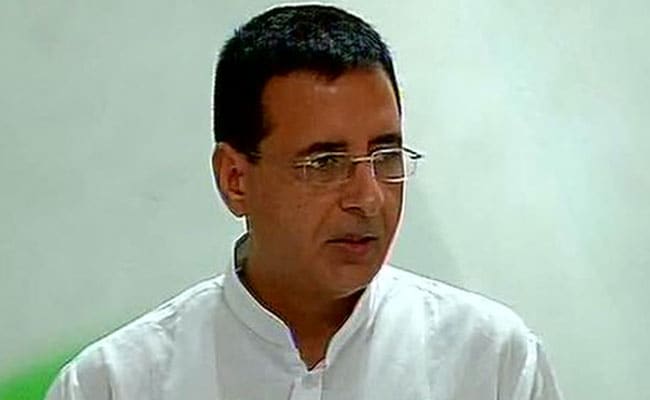 New Delhi:
The Congress on Wednesday alleged that people who targeted External Affairs Minister Sushma Swaraj on Twitter are being protected by Prime Minister Narendra Modi, adding that if he had shown the courage to condemn the trolls it would have set an example.
"When the Prime Minister of the country cannot protect the woman External Affairs Minister (Sushma Swaraj), who is very capable and efficient, against trolling, when he cannot show the courage to speak in support of her...
"..When the Prime Minister follows those people on Twitter, who indulge in abusing and misbehaving with the External Affairs Minister, instead of unfollowing them and ordering a probe against them....," said Congress spokesperson Randeep Singh Surjewala.
"...When the PM follows those people who threatens to harm a Congress spokesperson's (Priyanka Chaturvedi) daughter, then I am sorry to say that these people who only speak the language of violence and abuses will further get emboldened," he added.
Mr Surjewala also said that if the Congress' Twitter handle has followed any such person, then they will unfollow the person. "I will convey this message to my colleague handling social media."
"But when protectors start protecting the destructors, when the PM encourages such people, then who will protect the Constitution and the law," he asked.
"The manner in which Union Ministers Rajnath Singhji, Nitin Gadkariji, Ram Vilas Paswanji and Congress leaders showed the courage of condemning such people who targeted Sushma Swarajji on Twitter.... had the Prime Minister shown the same courage, then it would have set an example for the nation."
"Now it is clear that these people have direct and indirect protection from the Prime Minister and it is very shameful for the country," he added.
Congress on Monday condemned trolling of Sushma Swaraj but noted the she was was a victim of a "monster" created by her own BJP.