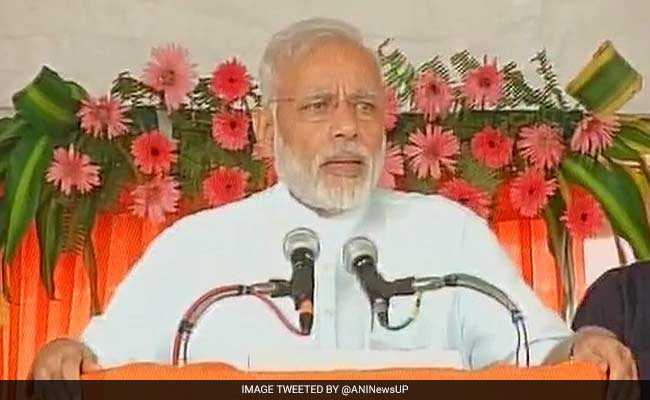 New Delhi:
Prime Minister Narendra Modi today paid tribute to freedom fighters Chandra Shekhar Azad and Bal Gangadhar Tilak on their birth anniversaries.
"I salute the courageous Chandra Shekhar Azad, who won the admiration of countless Indians due to his valour, on his birth anniversary," Modi tweeted.
Azad was born on July 23, 1906 in Bhavra village, in the present-day Alirajpur district of Madhya Pradesh while Tilak was born in Ratnagiri in Maharashtra on July 23, 1856.
In another tweet, he said: "Lokmanya Tilak's efforts instilled a much needed sense of pride and self-confidence, which contributed in shaping India's history."
"The great Bal Gangadhar Tilak inspired several people to devote themselves to the freedom struggle. I bow to him on his birth anniversary," he added.
On February 27, 1931, Azad shot himself dead with his last bullet when he was surrounded by police at Alfred Park in Allahabad while Tilak died on August, 1 1920.
(This story has not been edited by NDTV staff and is auto-generated from a syndicated feed.)