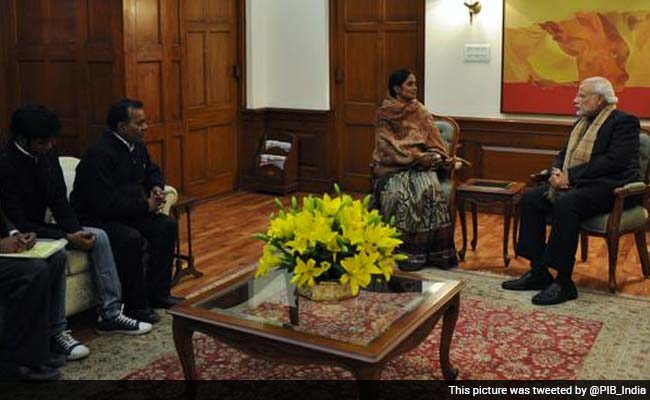 New Delhi:
Prime Minister Narendra Modi met today with the parents of the young student whose fatal gang-rape on a Delhi bus two years ago outraged India and triggered a national debate on safety for women.
"The Prime Minister condoled their loss, and assured the parents that the Union Government would do its utmost for the safety and security of women," said a government statement.
The Prime Minister also appreciated the efforts of the girl's mother, who now runs the Nirbhaya Jyoti Trust, for the security and welfare of women, a statement from the Prime Minister's Office said.
"We had a discussion on the issue of security of women; he assured us that the situation will be better soon," said Nirbhaya's mother.
The student, whose identity cannot be revealed for legal reasons, was named "Nirbhaya" or "Fearless" by the media.
She was traveling home in a bus with a male friend on a cold December night from a popular South Delhi mall when she was assaulted by a group of six men, including the driver. They beat up her friend and then took turns assaulting her. Later, they threw the couple, naked and bleeding, onto the roadside.
Nirbhaya was flown from a Delhi hospital to Singapore for treatment; she died there two weeks later. Then Prime Minister Manmohan Singh and Congress chief Sonia Gandhi were at the airport to receive her body. On the streets, for days, thousands of young students protested, demanding stricter punishment for crimes against women.
New, tougher laws were then introduced for sexual violence.