Karan Joseph had sent a despairing message to his mother just a day before his suicide, to tell her he was in trouble. The indie musician had told her that he was in financial distress and felt threatened by people around him. His mother tried to calm him down, never imagining that the very next morning; he would jump to death from a Bandra high-rise.
On Sunday, his father Thomas Joseph went to Cooper Hospital to take his body after the autopsy was over.
He told mid-day, "On Friday, around 8 pm, Karan had messaged his mother saying he was in trouble. Without specifying any name, Karan said that people around him were threatening him. He spoke about his financial problems and how most of his friends had abandoned him."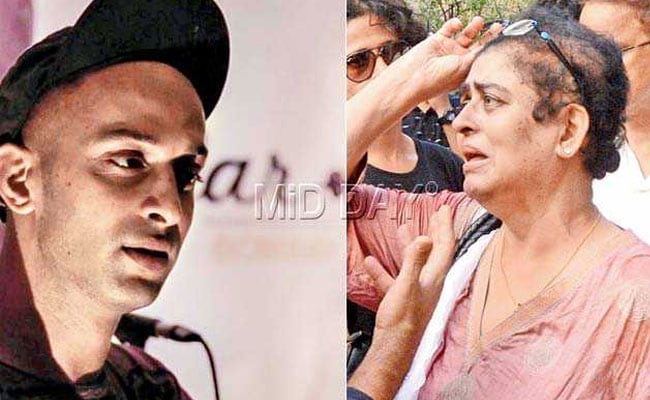 'We soothed him'
"Throughout the conversation, his mother was trying to calm him and, by the end of the chat, he did sound fine and emotionally stable. The conversation ended in such a way that though we were worried about our son, we never thought that he would commit suicide the next day," recalled Thomas, a Bengaluru-based pediatrician.
Karan's younger brother Aashik Joseph added, "My brother was a really fun-loving guy; he was never depressed."
Thomas said that Karan had been shuttling between Mumbai and Bengaluru for the past four years.
"He used to love Mumbai and its fast life. In the last four years, he would keep coming here, and would rarely be in Bengaluru, as he had to work in Mumbai," he said.
-------------------------------------------------------------------------------------------------------------------------------------
Ex-girlfriend says
Karan's former girlfriend and musician, (Name withheld)
'First things first - I will say that Rishi Shah and his flatmates need to be interrogated further. Karan was a good friend and ex-boyfriend of mine. I don't know the reason behind his death because I haven't been in thecountry for six months. I think there may have been more than alcohol involved. That's all I know for now. I spoke to Karan a month ago, and he didn't show any signs of depression or anxiety. I think it may have been more than a case of depression and may not have been suicide. You'll need to track down Rishi and his roommates and check.'
(This story has not been edited by NDTV staff and is auto-generated from a syndicated feed.)