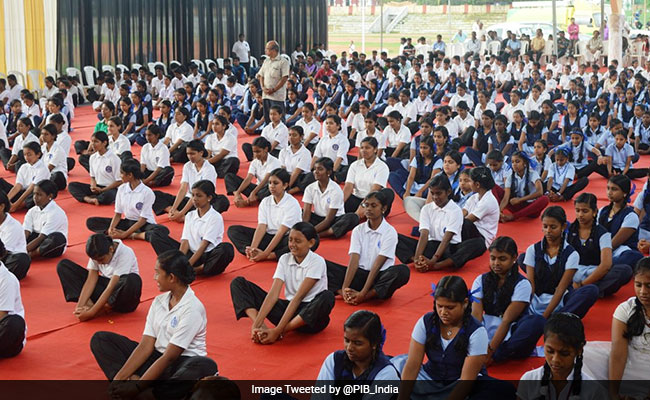 New Delhi:
Yoga, martial arts and NCC and sports will be a compulsory part of the curriculum of Class 10 - subjects in which students will be graded, but it won't be part of their overall assessment. This is what the Central Board of Secondary Education has said in its guidelines to assess students after board exams have been reintroduced.
"Indigenous sports, yoga and NCC must be encouraged in the schools creating a sense of physical fitness, discipline, sportsmanship, patriotism, self-sacrifice and health care," read the the notification, which has been sent to the Heads of Schools affiliated to the board.
"These activities will be graded on a 5-point grading scale (A to E) and will have no descriptive indicators," the notification further said. The students will be graded by the Physical education teacher concerned.
Under the new model, 20% of the assessment will be internal and the rest through the board-organised examination. Students need to get 33% marks in each evaluation to pass in any subject.
The notification said the students should be provided with the opportunity to get professionally trained in their area of interest and regular timings should be allotted for these classes. The Physical Education, the notification however said, will be included in the marksheet, but will not have an impact on the overall assessment of the child.
The principal of Kendriya Vidyalaya school in Noida's Sector 24 said they received the notification last evening and needed to deliberate on the details before commenting.
The principal of Don Bosco school refused to comment on the matter, saying they are yet to receive the notification.