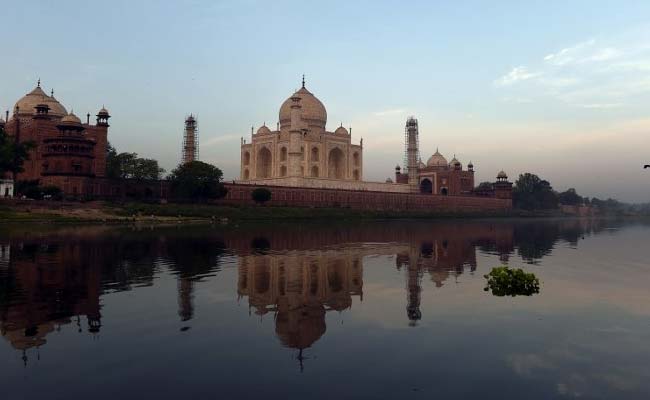 New Delhi:
Parts of Taj Mahal are turning greenish-black due to release of faeces and dirt by an insect, the government today said while stressing that it is a "temporary phenomena" as colour of marble could be regained after simple treatment.
In a written reply in Rajya Sabha, Tourism Minister Mahesh Sharma said that it has come to the notice of the government about the change in colour of the iconic marble mausoleum due to faeces and dirt by the insect called Geoldichironomous.
The Minister, however, said, "this is a temporary phenomena as original colour and texture of marble is regained after simple cleaning treatment and washing the affected surfaces."
On a query on breeding of the insect, he said Archaeological Survey of India (ASI) is keeping "vigil" on any development in this regard.
On action taken by government to check the environmental degradation of Taj Mahal, he said conservation and preservation work of this heritage is "attended regularly" by the ASI.
"The ambient air quality is also monitored constantly. The protected area is maintained neat and clean with sufficient growth of plants in open areas of Taj Mahal and across the Yamuna river at Mehtab Bagh to minimise the effect of harmful substances," he said.
(This story has not been edited by NDTV staff and is auto-generated from a syndicated feed.)