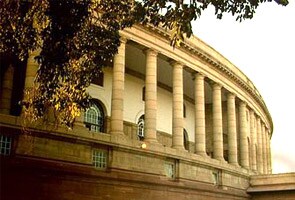 New Delhi:
Parliament will not shift out its iconic home in the capital, after all. Instead, plans are being developed to ensure the safety of the 85-year-old building, which was declared structurally unsafe after an audit last month by fire safety officials and others.
After the Mumbai government's headquarters were destroyed in a huge fire, a detailed study of Parliament was conducted as a precaution. It turned out that a No-Objection certificate, which indicates that the building meets all required safety standards, had not been issued for 60 years.
The building's wear and tear was highlighted as a major concern by the Central Public Works Department (CPWD), which maintains it. A proposal to relocate Parliament has been turned down by the Heritage Committee, which was formed in 2009 and includes senior MPs like Kamal Nath and LK Advani.
At a meeting on Thursday, the committee decided that relocation is not acceptable. Instead, an architect will be hired to present a "de-congestion" plan that will suggest how to remove encroachments, modernise fire safety and other equipment, and recalibrate facilities like air-conditioning ducts and extensive cabling that were added to allow television broadcasts of Parliament sessions.
The Parliament building, designed by Sir Edwin Lutyens and Sir Herbert Baker, was completed in 1927, six years after construction began.