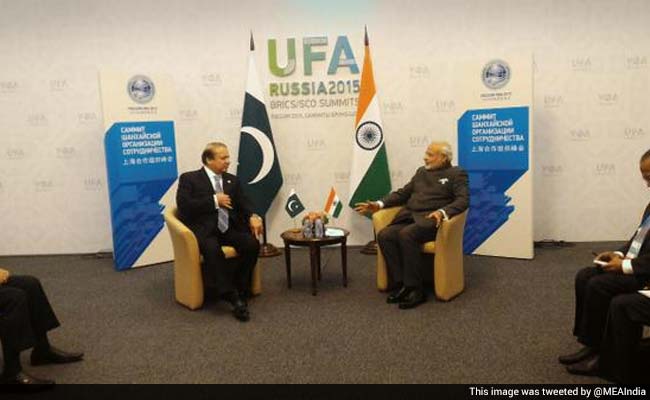 New Delhi:
After days of uncertainty, Pakistan has confirmed that its National Security Adviser Sartaz Aziz will travel to India on August 23 for talks with his Indian counterpart Ajit Doval.
"Yes, I can confirm that I will be going to India on (August) 23rd for talks," Mr Azis told reporters in Islamabad.
India had sent an invitation to Pakistan for the National Security Adviser or NSA talks nearly two weeks ago. The dates August 23 and 24 were proposed for the talks which are supposed to focus on terror.
The talks were proposed after Prime Minister Narendra Modi and his Pakistani counterpart Nawaz Sharif met in Russia's Ufa last month.
Reports say the decision to attend the meeting was taken after a final nod by Prime Minister Nawaz Sharif, who returned to Pakistan last night from his three-day visit to Belarus.
Pakistan government sources say there were divisions within the establishment on whether to accept India's invite; Mr Sharif's government is seen to be under huge pressure from the Army to back off from the talks.
Since the Ufa meeting, ties between both countries have rapidly deteriorated. India, say sources, will raise the terror attacks in Gurdaspur in Punjab and Udhampur in Jammu and Kashmir.
Four policemen and three civilians were killed last month in Gurdaspur, less than 18 km from Punjab's border with Pakistan.
Last week, Pakistani terrorist Naveed was captured alive after he and his accomplice attackeda Border Security Force bus in Jammu and Kashmir's Udhampur. Naveed is being brought to Delhi by the National Investigation Agency, which has taken over his questioning.
Repeated ceasefire violations by Pakistan along the border have also added to the tensions between the two countries.