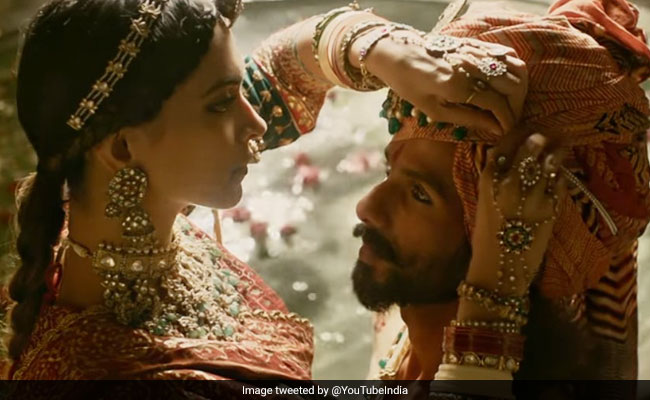 Highlights
Promotions of the Rs. 190-crore movie are on hold
Rajput groups have called for a ban on the movie
Deepika Padukone and her family have been given extra security
The film
Padmavati
may not be released until next year, with its producers hinting at putting their plans on hold amid unrelenting protests in several states by Rajput groups.
Promotions of the Rs 190-crore movie based on an epic poem are on hold, sources have told NDTV.
The film was originally slated for December 1 but the producers had deferred its release. A delay was inevitable as the Central Board of Film Certification (CBFC), popularly called the censor board, withheld the movie's clearance, saying its paperwork was incomplete.
Censor Board chief Prasoon Joshi said on Monday on the sidelines of the International Film Festival of India (IFFI): "We are trying to follow the due process. We should sort out the issue through dialogue, not through arguments."
Rajput groups have called for a ban on Sanjay Leela Bhansali's costume drama starring Deepika Padukone, alleging that it distorts history and denigrates their legendary 13th-century queen. The protesters also allege that the film invents a romantic angle between Queen Padmini and Alauddin Khilji, the Delhi Sultan said to be infatuated with her. Mr Bhansali has repeatedly denied it.
Many politicians across parties have demanded a ban on the film. Rajasthan Chief Minister Vasundhara Raje has written to the central government asking for the film to be put on hold. The Uttar Pradesh government led by Yogi Adityanath said it anticipated law and order disruption. Amarinder Singh, the Chief Minister of Congress-ruled Punjab, says, "Nobody will accept distortion of history and those who are protesting are rightly doing so."
Deepika Padukone and her family have been given extra security following threats like the one put out by a Haryana BJP leader recently. Surajpal Amu, BJP's chief media coordinator in Haryana, has offered Rs 10 crore for the heads of Deepika Padukone and Mr Bhansali.
The Rajput Karni Sena, which is spearheading the protests, has said they will punish Deepika Padukone the way Lakshman punished Ravana's sister Surpanakha in the epic Ramayana - by chopping off her nose.