Mumbai:
It's 100 days today since Jai, the
7-year-old tiger has gone missing
from Maharashtra's Umred Karhandla Wildlife Sanctuary. Weighing 250 kg, 11-feet-long from nose to tail, and three-feet-tall, Jai is believed to be the biggest tiger in Asia.
For the first time, 150 wildlife enthusiasts and Jai-fans from 10 NGOs are scanning village after village around the forest to look for the tiger and have announced a Rs 50,000 cash award for anyone submitting genuine evidence.
"We have announced the award in the hope that people will come forward. We go and paste these posters in villages to spread that Jai is missing," one of the team members explained.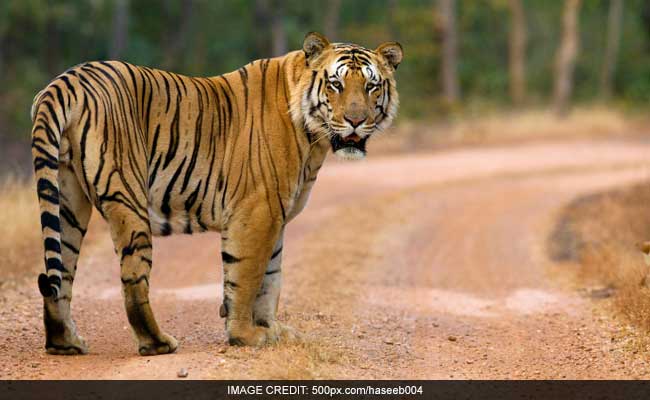 Even as five teams of forest officials
search for the stunning tiger
, named after Amitabh Bachchan's character in the super hit film Sholay, questions are being raised as to how the radio collar placed on the wild cat to track his movements could malfunction not once but twice.
"Former officials only monitored the tiger on their computers. But once it went missing after April 18, they should have monitored on the ground with antennas which they have. They did not do that," says Rohit Karoo, the honorary warden of the sanctuary.
The worst affected are forest guides who made a decent living on Jai's popularity with tourists.
"His name had spread among wildlife enthusiasts and tourists would come to the sanctuary to just see Jai. We hope he returns," said Nitin, a local guide.
The irony is that on July 29, India will celebrate International Tiger Day in Nagpur, but the most famed tiger will perhaps not be present.