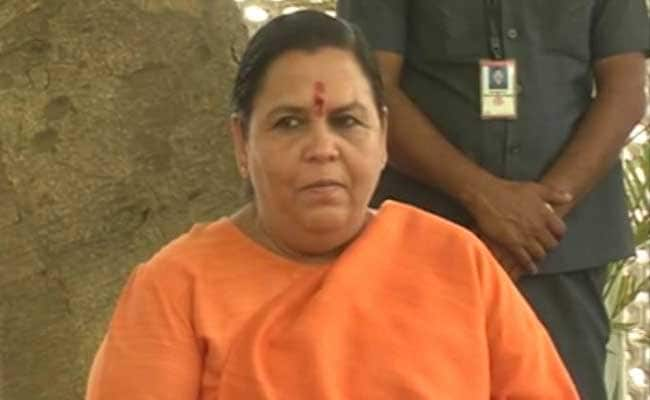 New Delhi:
Uma Bharati, who was divested of the prime Ganga rejuvenation and water resources portfolios, has been given charge of sanitation and drinking water. The two key ministries have gone to Nitin Gadkari, who also got to retain transport, highways and shipping.
The water resources ministry anchors the Namami Gange -- Prime Minister Narendra Modi's hugely ambitious programme to clean up the river Ganga. The Rs.20,000 crore project was launched with the twin missions of cleaning up pollution and rejuvenating the river. But in face of huge challenges, including controlling the polluting industries on its banks, it is seen as making slow progress.
Two days ago, asked about reports of her resignation, Ms Bharti gave a cryptic response to reporters. "I have gone deaf. Ask party chief Amit Shah. Only he can answer this," the saffron-clad leader who is not known for mincing words, said.
This morning, Ms Bharti did not attend the oath ceremony held at Rashtrapati Bhavan. Ms Bharti is at Lalitpur, part of her constituency Jhansi, later tweeted to explain that she has gone to attend a programme since it was a prior commitment.
Nine new ministers took oath today as part of Prime Minister Narendra Modi's cabinet reshuffle. The biggest change involves the defence ministry, which was handed over to Nirmala Sitharaman. She is the nation's second woman defence minister after Indira Gandhi, who handled the portfolio when she was Prime Minister. Piyush Goyal is the new Railways Minister.
Suresh Prabhu, who exited as the Railway Minister, became Ms Sitharaman's successor in the Commerce Ministry. Rajyavardhan Singh Rathore replaced Vijay Goel in the Sports Ministry.