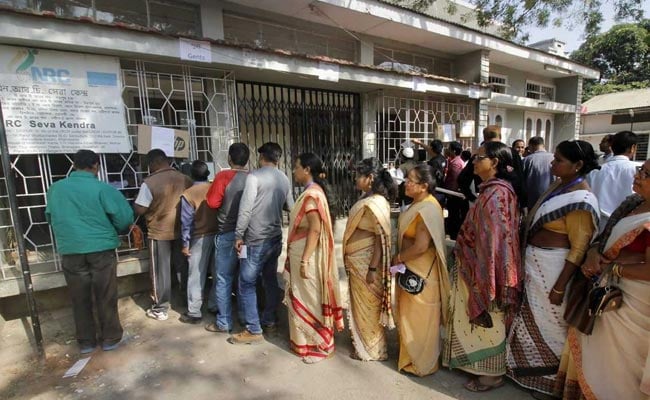 New Delhi:
Rejecting petitions by the centre and the Assam government for more time to publish the National Register of Citizens (NRC), the Supreme Court today said it has to be done by May 31 this year. The NRC is being to identify illegal migrants living in Assam.
Appearing for the centre, Attorney General KK Venugopal told the court that the report of state coordinator Prateek Hajela says verification of nearly one crore people was pending and would be done by July 31.
Mr Venugopal argued that the surveyors were even examining the family trees of people and it was "physically impossible".
"What everybody thought was a big joke has been turned into a reality. Our job is to make the impossible possible and we will do it," the bench of Justices Ranjan Gogoi and R F Nariman said.
So far 2.29 crore people have been verified for NRC. The first draft that was published by the Assam government on December 31 as per the court's orders includes the names of 1.9 crore people of the total 3.29 crore applicants, recognising them as legal citizens of India.
The exercise to update the NRC that was first prepared in 1951 is being carried out in Assam following a decision in 2005 after a series of meetings between the central and state governments and the All Assam Students' Union (AASU).
"There are many things which we know but we say we do not know," Justice Gogoi said as Mr Venugopal argued that the "court does not know the ground reality".
As the lawyer representing Assam said that the state's official machinery would have to be diverted for local body elections due in March-April this year, the court said, "You hold panchayat polls whenever you want without disturbing the NRC work. The moment NRC officials are diverted we will hold the Assam government responsible".
Refusing to appoint an additional state coordinator for NRC work, the court said it would monitor the progress in the case on March 27.
Responding to Mr Venugopal's remarks that Assam is doing a good job, the bench said, "it's the court that is doing a good job".