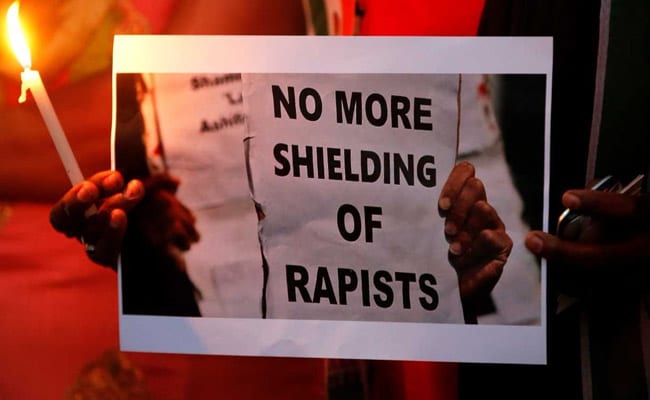 New Delhi:
Nirbhaya's father alleged on Saturday that the Union Cabinet's approval to promulgate an ordinance to
give the death penalty
to those convicted of raping girls below 12 years has no "logic" and
the decision was taken
in view of the 2019 Lok Sabha polls.
The man, whose daughter was raped and tortured by six people in a moving bus in a south Delhi neighbourhood on December 16, 2012, said there should be "no differentiation between the rape of minors and adults".
"Rape is rape, be it of a minor or an adult. Why the ordinance has the provision for death penalty for those found guilty of raping children below 12 years only? All rapists should get life term or death penalty, irrespective of the age of victim," he told PTI.
He also wondered how a juvenile accused will be dealt with under the new provision.
One of the six people who assaulted his daughter was a juvenile and according to the Juvenile Justice Act, no minor can be sentenced to death.
"Rapists don't have fear in their minds, it's the biggest reason such acts are committed," he stressed.
He said to deter people from committing such crimes against women and children, all rapists should be given life term or the death sentence.
"I don't see logic behind bringing this ordinance. This is just being done in view of the general elections in 2019. I have been battling over last six years to secure justice for my daughter and yet the culprits have not been hanged," he said.
The Cabinet on Saturday
approved an ordinance
to provide stringent punishment, including the death penalty, for those convicted of rape of girls below 12 years.
(Except for the headline, this story has not been edited by NDTV staff and is published from a syndicated feed.)