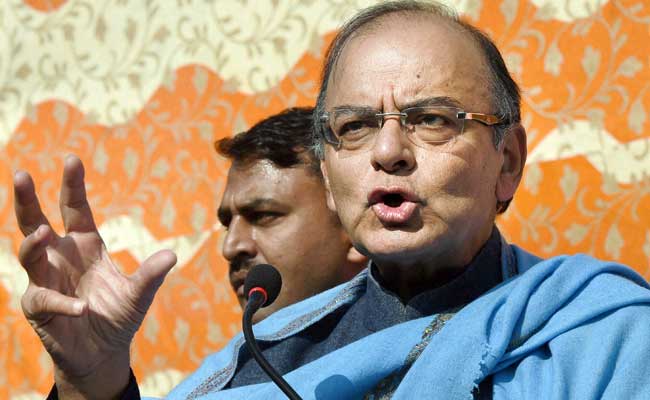 New Delhi:
Ex-servicemen seeking changes in government's One Rank One Pension (OROP) scheme today shifted their protest back to Jantar Mantar in Delhi from outside Finance Minister Arun Jaitley's residence following a late night meeting with Minister of State Jayant Sinha.
The delegation will now meet Mr Jaitley on Wednesday, Col Anil Kaul (Retd), spokesperson of the protesting veterans, said.
The meeting between representatives of the protesters and Mr Sinha was held at about 12:30 am apparently at the instruction of the Prime Minister's Office.
"The MoS was instructed by the PMO to discuss the issue and request the veterans to call of the dharna.
"He rang up the Finance Minister in presence of the delegation but he could not be reached. He gave an assurance that he would ring up Jaitley again and inform Maj Gen Satbir Singh (Retd)," Mr Kaul said, adding that the delegation will meet Mr Jaitley on Wednesday.
The protesters had yesterday morning staged dharna outside Mr Jaitley's residence alleging that he failed to respond to concerns raised by them during an earlier meeting.
This was the second time in two weeks that the veterans have held demonstrations outside the minister's official residence.
Shifting the venue of the protest from the Jantar Mantar, the veterans had said, "Since no response has come from the government side therefore the 'sainiks' have decided to continue the agitation in front of FM's residence and rough out in the chilly nights of January on the road.
"We will continue to stage our agitation at the present site instead of Jantar Mantar till our demands are met."
Government had in September last year announced the scheme for determining pensions of armed forces veterans.
Ex-servicemen had launched a major stir in June to press for OROP but a section of protesters were not satisfied with the scheme and continued their agitation.