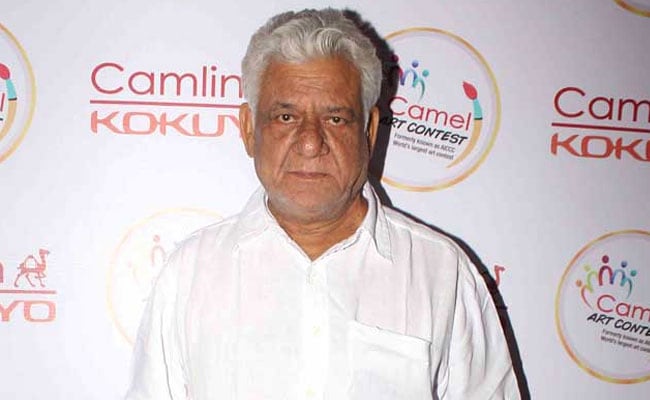 Highlights
Om Puri made the comment while speaking on the ban on Pakistani actors
Mr Puri visited Pakistan in August to promote a Pakistani film
He said ban on Pakistani artistes will not change the situation
Mumbai:
A complaint has been filed against veteran actor Om Puri for comments on Indian soldiers that many said were insensitive.
During a TV debate on Monday, Mr Puri said: "Did we force them to join the army? My father was also in the army... We are proud of them (soldiers)... I am asking you: Do you want India and Pakistan to become Israel and Palestine?
The 65-year-old actor was speaking on the controversy over the ban on Pakistani actors by a Hindi film producers' association in the aftermath of the Uri terror attack, in which 19 soldiers were killed.
"I don't give a damn to Salman Khan or some other Khan... Go to Modiji (Prime Minister Narendra Modi) and cancel their (Pakistani actors') visas. Prepare 15-20 people as suicide bombers and send them to Pakistan," the actor said
Reacting to his comment, filmmaker Ashoke Pandit tweeted: "Om Puriji, Pak artistes banned isn't a solution, but show of solidarity to our martyrs. We can't be lighting pyres while continuing to perform with them."
Anupam Kher wrote that while he respected Mr Puri, "watching him on the TV show and hearing his views related to Indian soldiers was very sad".
Mr Puri visited Pakistan in August to promote the Pakistani film "Actor in Law", in which he plays a key role.
The actor had said during the debate that the ban on Pakistani artistes will not change the situation and that it will only cause immense losses to Indian producers.
While he has won some support for this view, his comments on soldiers has left many on social media seething.