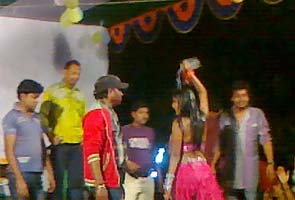 Midnapore:
Earlier this month, the Trinamool Congress had drawn strong criticism for hosting an obscene dance show near Kolkata at a function to commemorate the party's anniversary
West Bengal chief minister Mamata Banerjee, who also heads the Trinamool, was quoted as saying that she has "zero-tolerance" for vulgarity; a party leader who organized the function was suspended.
But the message doesn't seem to have permeated the party. Another video has surfaced of an obscene dance at a college where the students' union is controlled by the Trinamool. The event was held on January 17 in Midnapore town to welcome new students or "freshers."
The principal of the college says he had no idea about this programme which was held on campus. The Trinamool says the students' union could not have organised the event without the principal's consent.