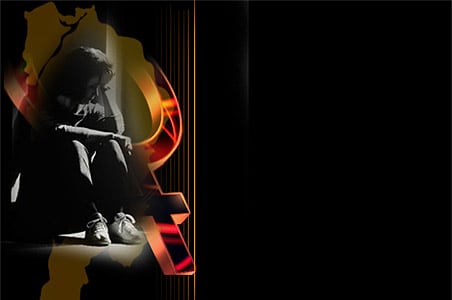 Bhubaneswar:
In a sensational disclosure in the Kandhamal nun rape case, Orissa government has admitted that the victim was paraded half naked after being allegedly
raped at K Nuagaon last year in the riot-hit district.
This was part of the white paper presented by the home department in the Assembly.
The torture on the Catholic nun was described under the heading: 'Some complicated cases and police investigation in 2008'.
Stating that communal riot erupted in Kandhamal in the aftermath of the killing of Laxamananda Saraswati on August 23, 2008, the white paper said "suspected Christians were behind the murder while the Hindus attacked churches and set afire houses of people belonging to the minority community".
During the riots, the report said, Divyajyoti Pastoral Centre at K Nuagaon was set on fire by some anti-socials.
"The inmates of Divyajyoti Pastoral Centre - Father Thomas Chelan and Sister Meena Lalitha Barua - took shelter at the house of one Prahallad Pradhan out of fear," it said.
"About 40 to 50 rioters on August 25, 2008, forcibly entered house of Pradhan and assaulted the Father and the Sister," the report said.
"Some of the rioters lifted the Sister into Jana Bikas Kendra where one of them raped the nun," the report said, adding both the Father and the Sister were later taken to K Nuagaon block office in "half-nude" condition and handed over to the block development officer.
Thereafter, the BDO handed them over to the police, it said.
Maintaining that a case under section 147, 148, 354, 355, 506 And 376 of the IPC was registered at Baliguda police station on August 26, 2008, the report said at least 10 persons were arrested during 2008 in this connection.
The case was being investigated by crime branch of police since October 4, 2008. The clothes and blood sample of the nun was sent to the Kolkata-based Central Forensic Laboratory for DNA test, the report said.
Official sources, however, said 18 persons had so far been arrested in the nun rape case besides holding of two Test Identification Parades.