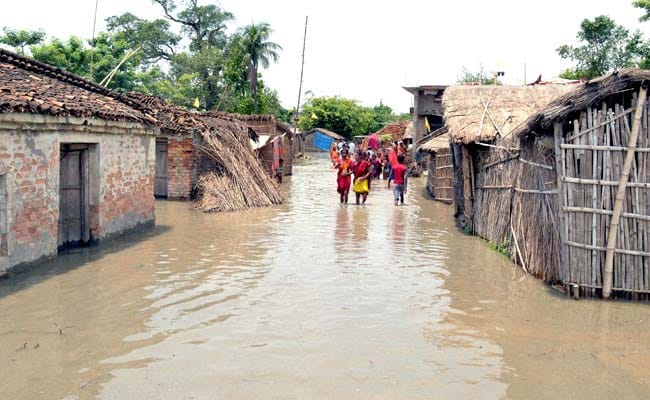 Patna:
The number of deaths in Bihar floods today rose to 222 even as all major rivers, except Punpun and Kosi, were flowing below danger mark.
The six fresh deaths were reported from Bhagalpur district, a Disaster Management Department statement said.
The flood has affected 31.30 lakh people in 1,725 villages in 78 blocks of 12 districts, the release said.
As per the department's release, a total of 3.94 lakh people have been evacuated from the 12 flood-affected districts of Buxar, Bhojpur, Patna, Vaishali, Saran, Begusarai, Samastipur, Lakhisarai, Khagaria, Munger, Bhagalpur and Katihar, the statement said.
A total of 1.98 lakh people have taken shelter in 271 relief camps which are being provided medical services by 592 teams. The number of relief camps has also gone down to 271 from yesterday's 318.
A total of 220 camps are being operated for cattle affected by flooding of households whereas 223 cattle have died so far in the floods.
According to the Water Resources Department, Punpun river at Sripalpur in Patna and Kosi river at Baltara in Khagaria district were flowing above the danger level.
The other rivers, including the Ganga, were flowing below the danger mark, the release said.