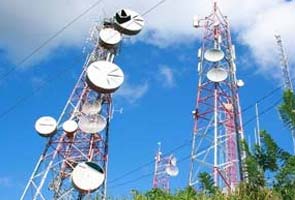 New Delhi:
More heartburn for the CBI in the 2G scam case. The country's main regulatory body for Telecom is standing by a letter it sent to the investigating agency saying that it's not possible to quantify the losses caused by the controversial allotment of licenses in 2008 by former Telecom Minister and jailed DMK leader A Raja.
Telecom Regulatory Authority of India (TRAI) chairman JS Sarma said his organisation had asked experts to examine pricing of spectrum between 2001 and 2008 and the views in his letter of last week were those of the experts: That it was not possible to predict with certainty the loss caused by A Raja's allocation of spectrum as such a calculation would involve assumptions of future market conditions.
The CBI, which is investigating Mr Raja and some of India's senior-most executives in the telecom sector now in Tihar Jail, has said that in 2008, Mr Raja conspired with these companies to give them out-of-turn licences for mobile networks and accompanying second-generation or 2G spectrum. The CBI believes this cost India Rs 30,000 crores. Experts believe that Mr Raja deliberately and greatly under-valued the licences to favour these companies.
Mr Raja says that in fact, he went strictly by the book, and that the Prime Minister and then Finance Minister P Chidambaram had signed off on his course of action. At the time, he has said, the policy required him to sell and not auction spectrum. The Telecom Regulatory Authority of India (TRAI) has told the CBI in its letter that Mr Raja's contention is correct - it did not recommend auction of spectrum and that it held the view that spectrum should not be treated as government revenue.
On September 15, a special court assigned to handle the 2G case will decide if charges against Mr Raja and the arrested telecom executives should be framed - effectively, the judge will decide if they should be put on trial and whether there's any merit to the CBI's allegations against them.
Mr Raja was arrested in February. Kapil Sibal, who replaced Mr Raja as Telecom Minister, infamously declared that there were no losses caused by the 2G scam. Mr Raja has used this frequently in court to question what the case against him is. The government has said that it's not the policies, but Mr Raja's implementation, that allowed him to push companies he was partnering with to the head of the queue that is problematic.
Today, arguments on the bail petitions of top corporate executives Sanjay Chandra and Vivek Goenka will resume. Both men are accused in the 2G scam and have been in jail for several months. At the last hearing, Mr Chandra's lawyer Ram Jethmalani, told the court that the CBI could not make out a case of cheating against him. While wrapping up its arguments, the CBI had conceded that in Mr Chandra's case, it had no evidence to suggest that a kickback was given to Mr Raja in return for the license he received. However, the CBI said it believes Mr Chandra conspired with Mr Raja in designing how his company and others would be allowed to get licenses ahead of others.