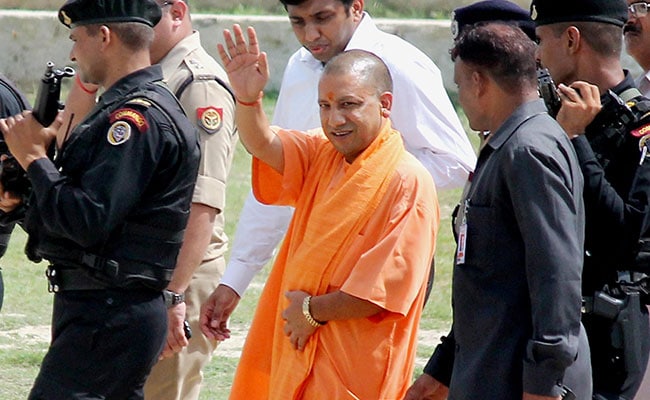 Basti/Azamgarh:
Uttar Pradesh Chief Minister Yogi Adityanath today claimed that the law and order situation had improved in the state and not a single riot had taken place during the eight months of his government.
He was addressing public meetings to garner support for BJP candidates in the upcoming local bodies elections.
"When we came to power, hooliganism was at its peak and there was not a day when riots did not take place...the governments at the helm used to call over rioters and honour them...but in these eight months not a single riot has taken place," Mr Adityanath claimed.
"Traders were running away from the state as there was anarchy...today criminals are running away and traders are coming to the state to invest," he said, claiming that criminals getting bail were getting them cancelled.
He said the government was working towards changing the politics of polarisation and was trying to make politics farmer and women-oriented.
Elaborating on the works done by his government for the welfare of different sections of society, he said, "Our government has given houses to 11 lakh poor and power to 20 lakh to bring Ram Rajya."
"The traders who left the state during the previous SP and BSP governments are today returning and investment is also on the rise...the government will not only provide them security but also guarantee their safety," he said.
Accusing the earlier governments of selling sugar mills at throwaway prices, he said new mills would be set up in the Purvanchal so that the youth could get more employment and farmers the right price for their produce.
He said the budget would be utilised properly only when the BJP wins the local body elections and promised that the major problems of stray cattle and street vendors would be redressed.
He said cow sheds would be set up in 16 towns with cow dung and urine being used for medicinal purposes and assured that closed industries would be reopened.