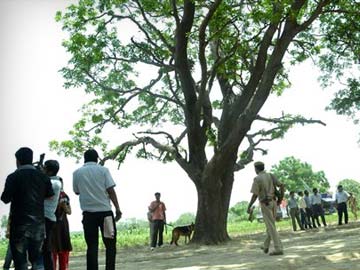 Badaun, UP:
Two months after it began investigating the murders of teen cousins in Uttar Pradesh, the CBI says it has no evidence that the girls, aged 14 and 16, were raped before they were killed. They were found hanging from a mango tree the morning after they disappeared from their home to relieve themselves in a field in the Badaun district of India's largest state.
The fathers of the two girls had alleged that the police refused to help when the girls went missing because they wanted to protect the suspects who belong to the Yadavs, a higher caste.
A post-mortem, conducted by a local doctor, said it appeared the cousins had been raped and then hanged alive. Five men, including two policemen, were eventually arrested.
Local police officers had suggested that they suspected the victims had been murdered in a case of honour killings by their families. A month later, the case was assigned to the federal CBI at the request of Chief Minister Akhilesh Yadav. The CBI felt the post-mortem report that had been submitted was unreliable and was granted court permission in July to exhume the teenagers' bodies, so that an expert team could conduct an autopsy. But heavy rains meant the graves of the girls along the River Ganga were submerged, and the attempt was abandoned.
The CBI said recently that the five accused cleared lie detector tests; investigators also put the fathers of the victims through similar tests because their accounts appeared to have inconsistencies.
Investigators say they will not oppose bail for the men in court. The agency is also clear that first, it will focus on establishing whether the victims were sexually assaulted and then work on trying to identify their killers.