Patna:
Highlights
Congress legislators from Bihar say ally Lalu Yadav is liability
Rahul Gandhi hears them out, says alliance will continue
Congress in Bihar precariously close to split
Rahul Gandhi has told his party's lawmakers from Bihar that an alliance with regional power player Lalu Yadav will not be abandoned, despite their lengthy explanations for why that's vital. The Congress boss' conclusion comes as the party in Bihar is vertiginously placed with the odds of a split growing every day.
Mr Gandhi over the last two days has met with about 22 of the Congress party's 27 lawmakers from Bihar. They
warned him that a squadron of corruption cases against Lalu Yadav make him a liability for the Congress
at a time when its greatly diminished stature cannot afford more drawbacks. The legislators or MLAs also said that Lalu Yadav is no longer a reliable draw for non-Yadav backward castes, key to winning Bihar, and that his famous M-Y (Muslim-Yadav) combine has waned considerably.
Ajit Sharma, a legislator from Bhagalpur, told Rahul Gandhi, "We are doomed if we go with a scam-tainted Lalu Yadav as he goes to jail as we visit temples to prove our piety. Because of his (Lalu's) corruption cases, we lost the government in Bihar."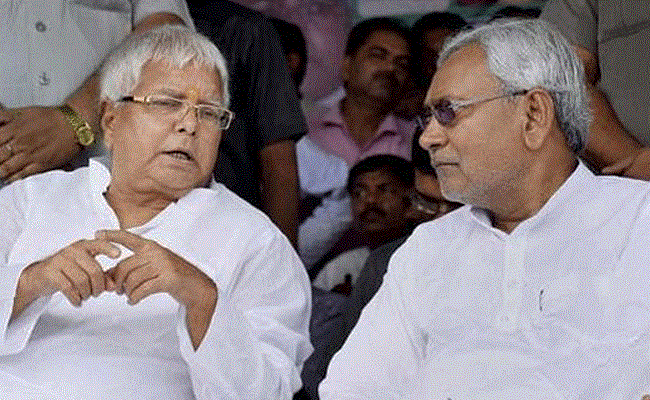 Nitish Kumar, the Chief Minister of Bihar, is popular with extreme backward castes and Maha-Dalits. Till July, he ran his government with the Congress and Lalu Yadav as partners but
abruptly forsook them to team with the BJP
, likely taking a sizeable chunk of Lalu Yadav's support base with him.
Nitish Kumar blamed a corruption case naming Lalu Yadav and his sons for blowing up of the
Maha-Gathbandhan
(his alliance with the Yadav family and the Congress). Congress chief Sonia Gandhi has publicly agreed with Lalu Yadav's assertion of innocence and his allegation that corruption cases are being used by Prime Minister Narendra Modi to frame opposition leaders. But as counselled by Congress leaders from Bihar,
the Gandhis dodged a large rally called last month in Patna by Lalu Yadav
. They had been alerted that sharing a stage with the 71 year-old Bihar leader would be too close for comfort.
Ashok Choudhary, the president of the Congress in Bihar, was firmly of that opinion. Last week, when he made an expedition to Delhi to meet with Sonia Gandhi, he was allegedly castigated for suggesting that it may be time to end the association with Lalu Yadav. As Rahul Gandhi met with legislators in Delhi,
Ashok Choudhary said he was "hurt and disappointed"
at being excluded from the conferral. He later changed his statement, saying that he was invited to the talks, but decided to recuse himself because he was aware that his removal as top boss in Bihar was to be discussed.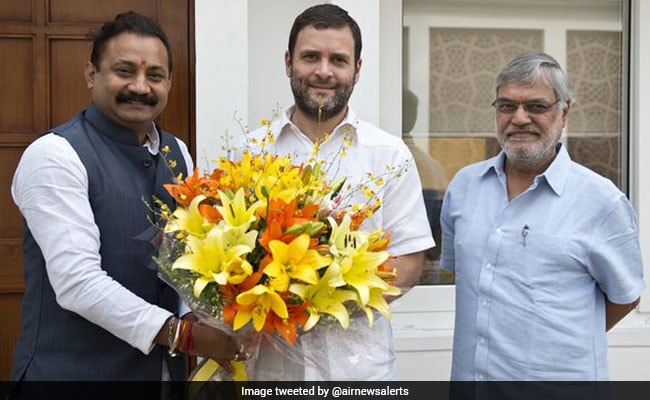 Rahul Gandhi allegedly asked lawmakers what sort of future they imagine without Ashok Choudhary at the helm. Not a bright one, he was told. One after another, MLAs said the state president was instrumental to their victories in the last state election. But sources say Ashok Choudhary's removal is a given, as is his interest in taking his supporters with him to join Nitish Kumar, who has of late provided inquiring Congress MLAs with easy access and immediate attention.
Lalu Yadav has been among Sonia Gandhi's oldest and most reliable allies and they together formed a multi-party front to take on the BJP in 2019. But his relationship with her son has often been fringed with tension. In 2013, it was Rahul Gandhi who dramatically tore up an executive order that aimed to circumvent a Supreme Court ruling that called for convicted politicians to give up public office immediately. The order, cleared by the cabinet of the Congress-led national government, would have allowed Lalu Yadav to remain a member of parliament and run for election.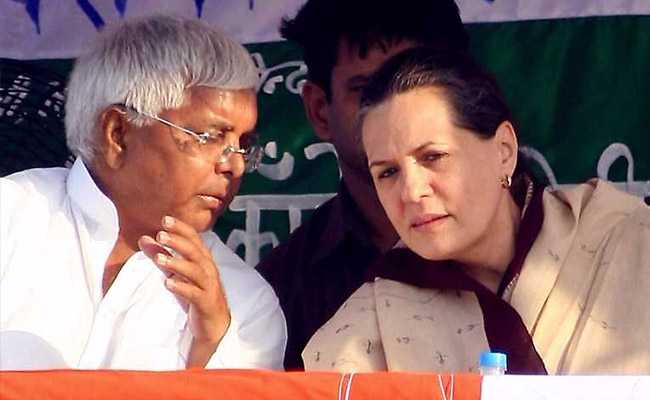 That's partly why the
Bihar legislators who met Rahul Gandhi
are bemused by his concurring with his mother to remain in partnership with Lalu Yadav. They point out that he asked them to list the pros and cons of Lalu Yadav's alliance, suggesting that he was open to an impartial assessment. But he then concluded that Lalu Yadav is an essential component of the "secular" front that includes other opposition parties like Mamata Banerjee's.
Ashok Choudhary told NDTV.com yesterday that even if he is removed as Bihar President, "I will remain loyal to Rahul-
ji
, to the Congress." The 18 legislators who back him say that if he ambles over to another party, they will not hesitate to follow. They are left with no choice but to assume that the Gandhis are ok with that.