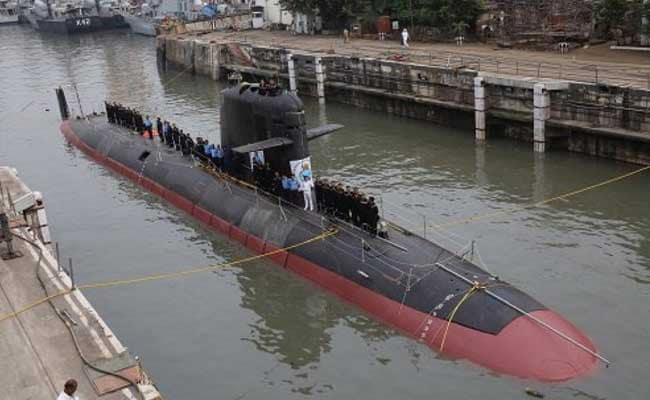 New Delhi:
In a setback, the last two of the six Scorpene submarines will not be fitted with Air Independent Propulsion (AIP) system, which allows the vessel to stay underwater for a longer duration.
The reason is that DRDO, which is manufacturing the system, has missed the deadline.
"We are not looking at 5 and 6. In case we have to do it, we will do it as a retrofit," Vice Admiral GS Pabby, Controller of Warship Production and Acquisition, Indian Navy, said.
Sources said the AIP system could have been integrated into the last two of the six submarines if it was ready by the end of 2015.
However, the work on the system is going on. Kalvari, Indian Navy's first indigenous Scorpene-class stealth submarine, is scheduled to be inducted by the end of the year.
The 66-metre-long INS Kalvari is part of a USD 3.5 billion contract signed by the Defence Ministry with French firm DCNS in October 2005 to jointly develop six submarines.
Under Project 75, the submarines are being built at the MDL dockyard in Mumbai under license from DCNS.
While the first four are conventional submarines, the last two are to be equipped with AIP, which will enable the vessel stay underwater for longer.
Interestingly, the submarines still do not have its main weapon -- the heavyweight torpedos. The original torpedo selected for the submarine was the one manufactured by one of the subsidiaries of scam-tainted firm Finmeccanica.
The government has decided to withdraw the tender for the heavyweight torpedos and go for an alternative.
Once INS Kalvari is handed over to the Navy, the plan is to have other five inducted every nine months.
Construction of the first submarine started on May 23, 2009. The project is running four years behind schedule.
The government plans to go for a follow-on order of three more Scorpene class submarines.