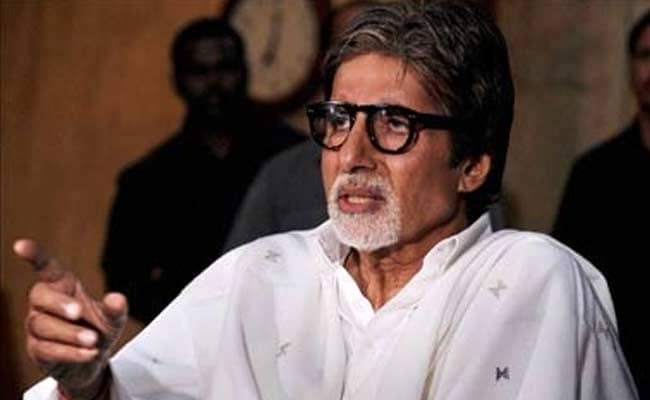 Mumbai:
Actor Amitabh Bachchan says that he has never been approached to be Brand Ambassador for the 'Incredible India' campaign contrary to
media reports that his name might be put on hold after the Panama Papers leak
.
"There have been queries from the media regarding my being Brand Ambassador for 'Atulya Bharat' (Incredible India). I wish to state that I have not been formally approached for this position. The speculation of the media regarding its discontinuance is, therefore, not relevant as far as I am concerned," said a statement released on behalf of Amitabh Bachchan.
The "Panama Papers" -- based on an investigation by the International Consortium of Investigative Journalists (ICIJ) and over 100 other news organisations around the world -- is a global list revealing offshore links of over 500 Indians, including Amitabh Bachchan and his daughter-in-law Aishwarya.
The Indian Express daily newspaper released pages of the investigation reports alleging, among other names, that Amitabh Bachchan and Aishwarya Rai Bachchan were directors in companies in Panama.
The actor says that those who are asking for his feedback on Panama Papers leak can send their queries to the Government of India (GOI) for clarification.
"On the Panama disclosures, I wish to state that queries continue to be sent to me by the media. I would humbly request them to kindly direct these to the GOI where I, as a law abiding citizen, have already sent, and shall continue to send, my responses.
"I stand by my earlier statement on the 'misuse of my name' in the matter and in any event the press reports do not disclose any illegal act committed by me," the statement said.