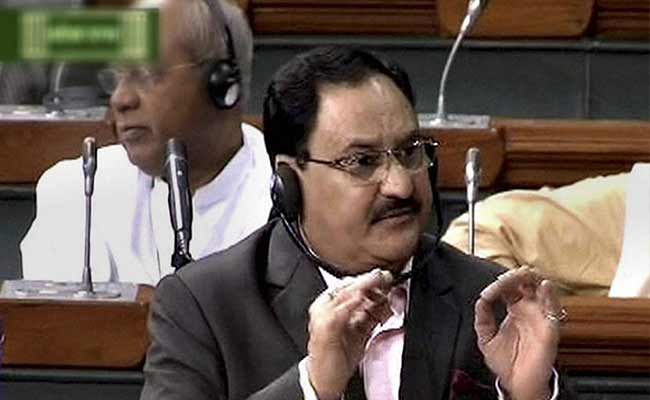 New Delhi:
Union Health Minister JP Nadda today said the central government needs to hold more consultations with state governments on conducting the National Eligibility cum Entrance Test (NEET) every year.
During a meeting with the state health ministers in New Delhi, Mr Nadda discussed the problems state governments were facing over the common medical entrance test.
"We will need more discussions with the state governments on the NEET issue. Today we had discussions on language, syllabus and state governments' concerns over state medical entrance examinations," said Mr Nadda during a press briefing after the meeting.
He said the state health ministers informed him that woes of the students appearing in the state medical entrance examinations needed to be solved before making NEET a reality across the country.
"It was a positive meeting with all the state health ministers. We have to solve all the problems of the states before NEET is conducted across the country," said Mr Nadda.
Mr Nadda also said that they will apprise the Supreme Court about the state governments' apprehensions on NEET only after they arrive at a conclusion.
The Supreme Court had last month ruled that NEET would be the only test for admission to medical courses in India, turning down an appeal by many states to hold separate medical entrance exams.