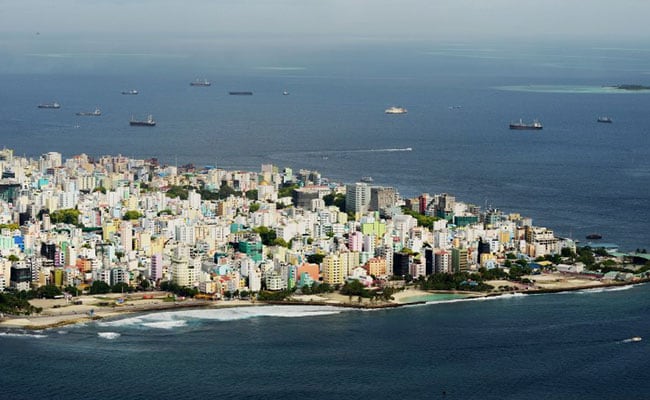 New Delhi:
Maldives is a "challenge" for India at the moment as the current government in the island nation is more inclined towards China, Navy Chief Admiral Sunil Lanba said on Wednesday, indicating that the ties between New Delhi and Male are yet to reach a level of normalcy. Mr Lanba, however, added that patrolling of the Maldives Exclusive Economic Zone (EEZ) by the Indian Navy has again commenced and that India would continue to work with the government of the archipelago nation.
He also said there is no necessity to get a military dimension to the Quad of India, the US, Australia and Japan.
"Maldives is a challenge at the moment. The present government in Maldives is more inclined towards China. The constitution has been tweaked and some islands have been given to the Chinese for development. There is no news at the moment of any listening post in the Maldives. There is some development that is going on," Mr Lanba said in response to a question at an event at the Vivekananda Foundation International.
India's ties with Maldives nose-dived after it criticised the Abdulla Yameen government for imposing a 45-day emergency in the archipelago nation earlier this year.
During the crisis, India had ignored calls for military intervention from the opposition parties in the island nation.
The influence of China on Maldives, an island nation in the Indian ocean, considered a backyard of India, has been growing and it is seen as a concern in New Delhi.
Maldives neither participated in the multi-national 'MILAN' naval conclave, a congregation of littoral navies conducted biennially by the Indian Navy at the Andaman and Nicobar Islands, which was held in mid-March this year nor did its defence minister lead his country's delegation to take part in the DefExpo2018.
"We (India) have an EEZ patrolling (exercise) that we regularly do with Maldives. The one (exercise) previously held had been called off by the Maldivian government, but that has been recommenced. We continue to train their personnel. We just finished a special forces training camp. We will continue to work with the Maldivian government," Mr Lanba said.
Responding to another question on the Quad, the Navy chief said it was a discussion forum for international good order and peace and following the norms of the United Nations Convention on the Law Of the Sea (UNCLOS).
"We are not going down that route. I don't think there is a necessity to get a military dimension to the Quad," he said.
The Quad is also seen as a move to counter China in the Indo-Pacific region where Beijing has been trying to spread its influence.
The meeting was held in Manila in November last year, which was attended by leaders of the four countries.