New Delhi:
Highlights
Ajit Doval, other security experts meet on Rohingya Muslims
Intel agencies say Pak terror groups helping Rohingya Muslims
India could be targeted, they warn amid criticism of Delhi's approach
Amid widening international condemnation of India's plans to deport Rohingya Muslims who have escaped the violence against them in Western Myanmar, top officials of the government met in the Prime Minister's Office to review their strategy. The meeting last evening was called by Nripendra Misra, the top aide to Prime Minister Narendra Modi; the attendees included National Security Advisor Ajit Doval and the heads of intelligence agencies including the Research and Analysis Wing (R&AW). They focused on increasing alerts about links between Rohingya militant commanders in Myanmar and terror groups in Pakistan including Hafiz Saeed's Lashkar-e-Taiba. An intel report reviewed by them concludes "In our assessment, penetration of Pakistan-based terrorist outfits among Rohingya Muslims community is a serious emerging threat, as the same would ultimately be used for targeting India."
The meeting was called after
India was named and shamed for its stand on the Rohingyas
at the United Nations top human rights body on Monday by the chief of the agency.
India's representative offered an arduous rebuttal
, but the timing of yesterday's brain-storming session and the seniority of those who were present illustrates that the reprimand is a sore point.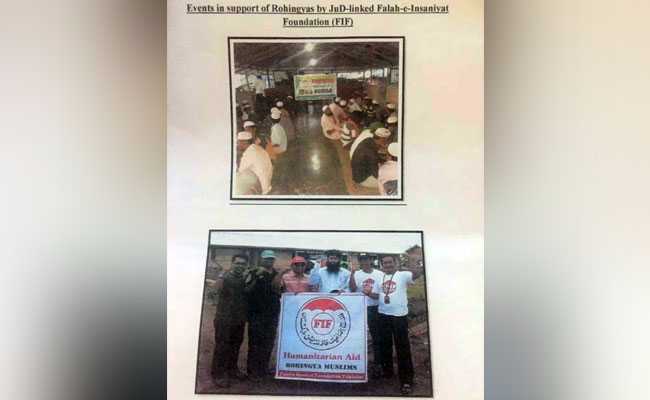 India says it currently has about 40,000 Rohingyas who have escaped in recent years from the rising violence against them in Myanmar and entered India through the north-east border. Most of them are settled in Jammu, Hyderabad and in and around Delhi. But officials say there has been no great spike in arrival in India's in the last few weeks. At least 1,25,000 Rohingyas have fled Myanmar's western state of Rakhine after the military cracked down on Rohingya insurgents who attacked an army base and dozens of police posts.
The intelligence note reviewed last evening highlights that Rohingya insurgents in Myanmar have established links to Hafiz Saeed and his Lashkar-e-Taiba, which is based in Pakistan and is responsible for the 26/11 siege on Mumbai among other deadly terror attacks in India.
The Lashkar funds and arms Rohingya militants, Indian intelligence agencies believe. The note attaches photographs that show Hafiz Saeed addressing a Rohingya militant outfit in Karachi in July 2012. The chief of HuJi, a major terror network in Pakistan and Bangladesh, is a Pakistani national of Rohingya origin. Top Pakistani terror group commanders visited a conference organized in 2012 in Bangladesh by Rohingya militants.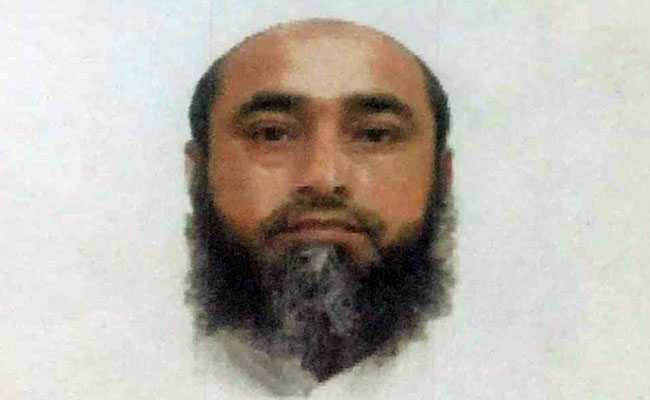 There are other red flags for India: a Pakistani Al Qaeda operative called Maulana Ustad Wazeer visited Thailand last month to train Rohingya militants. Intelligence officials are also trying to determine if a Rohingya in Kashmir was the guide for terrorists who crossed the border last month for a major attack on a police compound in Pulwama in which eight security personnel were killed 25 km from Srinagar.
Junior Home Minister Kiren Rijiju today tweeted "This chorus of branding India as villain on
Rohingya issue is a calibrated design to tarnish India's image
. It undermines India's security." The remark appeared to be a response to the UN's upbraiding earlier this week. And while Mr
Rijiju maintains that the Rohingyas will be deported
, officials who were at last evening's meeting say that's impractical - for one, they are now a people without a country. "Where will you deport them? Myanmar refuses to accept them," said one official who attended last night's meeting, asking not to be named because of the sensitivity of the discussions. Another challenge identified was the difficulty in distinguishing between illegal immigrants from Bangladesh who regularly stream across the porous border and Rohingyas. "Even the language is similiar and so many women are coming, so our border officials cannot be too intrusive," an official told NDTV. The Border Security Force is trying to confine them and persuade them to return. With little impact. "The focus is now on increased border patrolling, however, that's not easy due to the sheer size (of the border region)," said officials.
Get the latest election news, live updates and election schedule for Lok Sabha Elections 2019 on ndtv.com/elections. Like us on Facebook or follow us on Twitter and Instagram for updates from each of the 543 parliamentary seats for the 2019 Indian general elections.