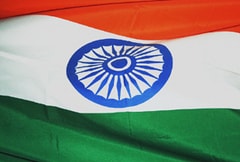 Delhi:
The national anthem
Jana Gana Mana
... completed 100 years on Tuesday.
It was on this day in 1911 that the song, penned by Rabindranath Tagore, was first sung at the Calcutta session of the Indian National Congress.
Eventually, three years after India became independent, the Constituent Assembly officially adopted it as the country's national anthem - on January 24, 1950.
Written in highly Sanskritized Bengali, it is the first of five stanzas of a hymn composed and scored by Tagore. Its formal rendition takes 52 seconds.
The poem was composed at the time of the Coronation Durbar of George V. Some consider it to be in praise of King George V and not God.
Tagore, however, translated
Jana Gana Mana
into English as the
Morning Song of India
, addressing God and the motherland. He set it to music in Madanapalle, a town in the Chittoor district of Andhra Pradesh.
There are official instructions regarding the correct version of the anthem, the occasions when it is to be played or sung, and about the need to pay respect to it.