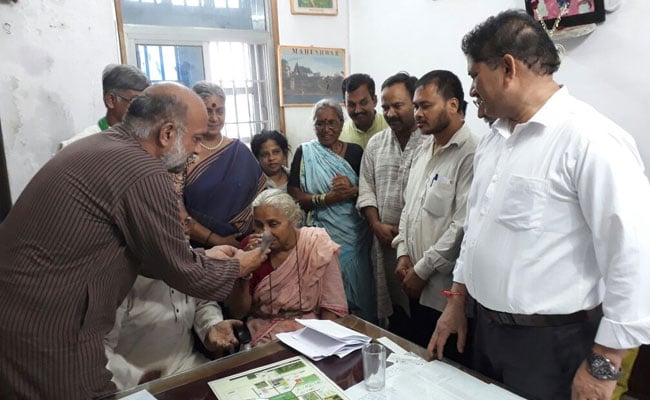 Bhopal:
Narmada Bachao Andolan (NBA) leader Medha Patkar today ended her 17-day long fast at a jail in Dhar district, where she has been lodged.
Ms Patkar had undertaken fast for proper rehabilitation of Sardar Sarovar dam oustees in Madhya Pradesh.
She broke the fast by drinking a glass of juice, Dhar prison superintendent Satish Kumar Upadhayay told PTI.
Ms Patkar took the decision to break the fast after a delegation of people including oustees requested her to end the protest, he added.
The NBA leader had, on July 27, started her fast at Chikhalda village in Dhar district for proper rehabilitation of families in Madhya Pradesh affected by the Sardar Sarovar dam in Gujarat.
On August 7, police had taken her to a hospital in Indore after her health deteriorated.
She was discharged from the hospital on August 9 after which the NBA leader tried to reach Chikhalda where section 144 of CrPC (prohibitory order) was invoked.
Police stopped her enroute and asked her to give an undertaking not to go to Dhar to which she refused. Ms Patkar was arrested and lodged in Dhar jail where she continued her fast which she broke today.
Before starting her fast, Ms Patkar had said that 40,000 families in Madhya Pradesh living in the catchment area of Sardar Sarovar Dam fear the threat of submergence due to the closure of the reservoir's gates for the first time this monsoon.
She said these families were not moving out of the catchment area in MP's Barwani, Dhar, Alirajpur and Khargone districts as they had not been compensated as per the rules.
"Not more than 5,000 families are living in the catchment area in Barwani and Dhar district right now. In two other districts they had vacated the areas that will submerge in the dam water," a MP Narmada Valley Development Authority (NVDA) official told PTI.