New Delhi:
Highlights
Smriti Irani gives angry, emotional speech, hits out at opposition
Irani: Rohith Vemula, JNU incidents politicised by opposition parties
Irani: Being targeted by Congress for contesting elections from Amethi
In an emotional speech in Parliament today,
Union Minister Smriti Irani hit out at the opposition for targeting her on the suicide of Hyderabad research student Rohith Vemula
last month.
"My name is Smriti Irani. I challenge you to ask me my caste," the Education Minister said, rubbishing allegations that Rohith was persecuted because he was a Dalit.
"No one can raise a finger against me on this issue. I am taking it personally," she said, her voice catching.
In a 50-minute speech that saw her furious, sarcastic and choked up in parts, Ms Irani also laboured the point that she had been targeted by the Congress because of her work in Amethi, Rahul Gandhi's constituency.
"Have you ever seen Rahul Gandhi go to one spot twice? Never. But in this, he saw political opportunity," said the minister.
"Our children are not vote-banks," she thundered.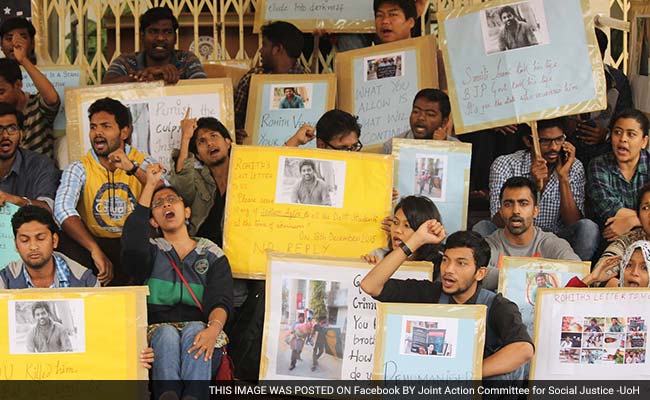 Rohith Vemula, a 26-year-old research scholar, was found hanging at the Hyderabad Central University last month
, days after he was banned from the hostel and other areas on campus for allegedly attacking an activist of the BJP-linked student group ABVP.
The Congress and other parties have alleged that Rohith was punished by the university because of pressure from Smriti Irani
and another minister,
Bandaru Dattatreya
, who had asked for action against those who had attacked the ABVP activist.
Smriti Irani refuted the allegation that she had forced the university to act against Rohith with multiple letters after Bandaru Dattatreya wrote to her.
"I did my job and I will not apologise. Communications received from MPs should be attended to promptly," she said, alleging that she had received similar letters from opposition members too.
The minister alleged that Rohith was used for politics by parties like the Congress and the ruling TRS of Telangana. Action was taken against the student by "those who were appointed by the UPA", she said, referring to the university administration. She also alleged that no attempt was made to revive the student.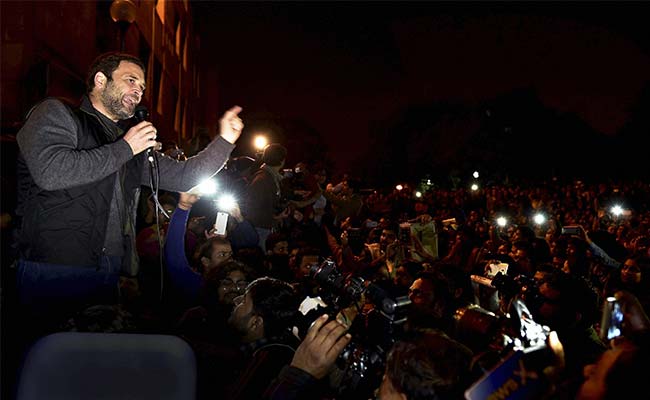 A united opposition had attacked the government over the suicide as well as the arrest of JNU students on sedition charges over an event in support of Parliament attack convict Afzal Guru earlier this month, when anti-India slogans were raised.
Smriti Irani targeted Rahul Gandhi for supporting the students and said: "Even Indira Gandhi lost power but her sons didn't support anti-India slogans."
Get Breaking news, live coverage, and Latest News from India and around the world on NDTV.com. Catch all the Live TV action on NDTV 24x7 and NDTV India. Like us on Facebook or follow us on Twitter and Instagram for latest news and live news updates.