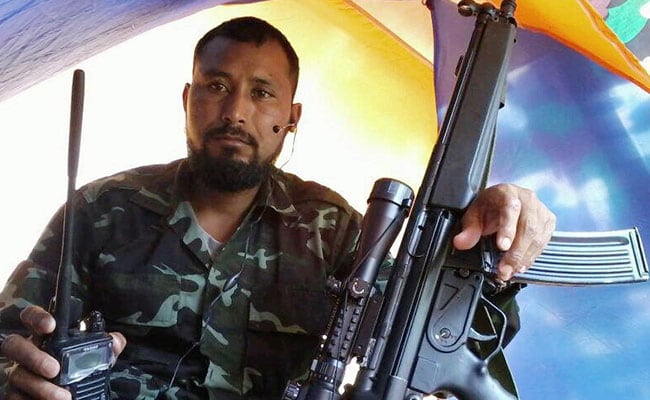 Highlights
Head of Garo National Liberation Army was active in Garo Hills
Security forces intensified anti-terrorism operations in Garo Hills
NCP candidate Jonathone N Sangma was killed on Sunday last
Guwahati:
Meghalaya's most-wanted terrorist Sohan D Shira has been killed in a fierce encounter with security forces today, police said. The self-proclaimed commander-in-chief of the Garo National Liberation Army or GNLA, was active in Garo Hills of Meghalaya that goes to polls on February 27.
Sources told NDTV that Sohan was shot dead at around 11:51 am at Dobu A'chakpek during an encounter with a joint team of the Garo Hills Police and Meghalaya's Special Force-10 commandos.
Sohan D Shira was taking shelter at Babawanggre, about 10 km from Dobu in East Garo Hills, along the border with South West Khasi Hills and East Khasi Hills.
Acting on a tip off, Special Force (SF-10) commandos led by Jerry Fischer Marak launched the counter - insurgency operation at 4 am today, officials said.
Police said they had intensified anti-terrorism operations in the Garo Hills, 320 kilometres from state capital Shillong, after the killing of Nationalist Congress Party candidate Jonathone N Sangma on Sunday last.
Mr Sangma, his personal security officer and two party workers were killed in an explosion at East Garo Hills when their convoy was returning from a campaign.
The attack, carried out some 100 km from the border with Bangladesh, was seen as an attempt by terrorist group to discourage people from participating in assembly elections next week.
The group, GNLA, was set up in 2010 by Sohan D Shira and senior police officer Pakchara R. Sangma who deserted the state police to launch the outfit, originally to fight for carving out a 'sovereign Garoland' in western areas of Meghalaya. Since then, it has been blamed for large number of killings, abduction, extortion, bomb blasts and attacks on security forces.
Pakchara R.Champion was arrested in Bangladesh in July 2012 and handed over to Meghalaya police.He is currently lodged in Shillong jail. In his absence Sohan was the de facto chief of the outfit and had been involved in heinous crimes.
Sohan D Shira was reported to have returned from Bangladesh in December last year in light of a crackdown by security forces.