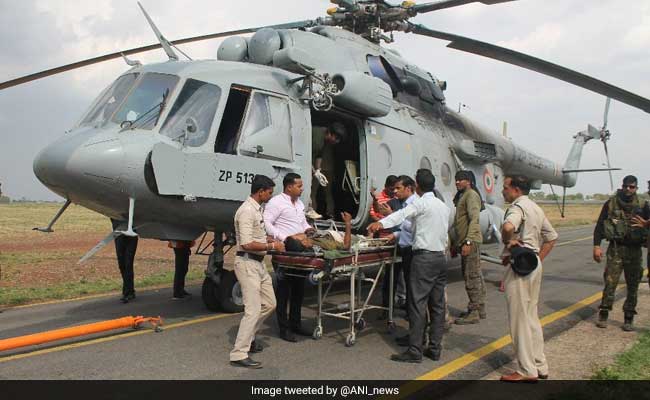 Raipur:
More than 12 Maoists have been killed in a massive anti-Maoist operation launched jointly by the Chhattisgarh Police and CRPF (Central Reserved Police Force) in Sukma district today. Three jawans have also died in Operation Prahar, said DM Awasthi, a senior officer connected with the anti-Maoist operations in the state. The exchange of fire had gone on for 12 hours.
Operation Prahar is one of the biggest operations aimed at flushing out the Maoists hiding in forests of Tondamarka, an area located in the Maoist stronghold of the state's Sukma, where a Maoist attack had claimed the lives of 25 securitymen in April.
The 56-hour long operation had started on Saturday. More than 1,500 security personnel took part in the operation.
"More than a dozen Naxals have died in this operation. All the bodies could not be recovered due to heavy firing, which lasted for approximately 12 hours. It was the first initiative of its kind," Mr Awasthi said.
The five injured securitymen could not be airlifted for treatment due to inclement weather, they were being treated at the local health centre in Chintagufa, officials said.
Reports said the Maoist casualties included Korsa Mahesh, a senior operative who would disguise himself as a police officer. A self-loading rifle was recovered from his possession.
The operation comes a month after Union Home Minister Rajnath Singh held a meeting with the officials of 7 states to tackle the Maoist problem.
On the security front, the minister had advocated the increased use of technology and communication. Unmanned aerial vehicles should be part of the operations, he had said. The camps of the CRPF or Central Reserve Police Force should be adequately equipped with power and water and connectivity.