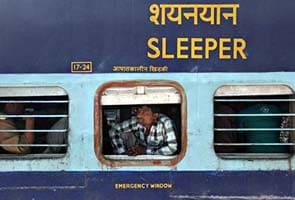 New Delhi:
Ahead of the foggy season, Railways has decided to strengthen its inquiry system with more telephone numbers.
Besides the existing 139, one can dial the MTNL telephone number 23747110 to know train positions during foggy conditions, a senior Northern Railway official said.
A mobile number 9717631813 has also been provided for SMS -based train inquiry for New Delhi, Old Delhi, Nizamuddin, Anand Vihar and Sarai Rohilla stations.
The arrival and departure of trains from these stations can be found out by using the SMS-based inquiry system during the foggy weather, the official said.
Passengers can SMS the five-digit train number to the mobile number and the expected arrival/departure of train from Delhi area stations will be messaged back to the passenger by the system automatically after a few seconds.
Railways advises passengers to inquire about arrival/ departure of trains before leaving for the stations during the fog period so that they aren't inconvenienced.