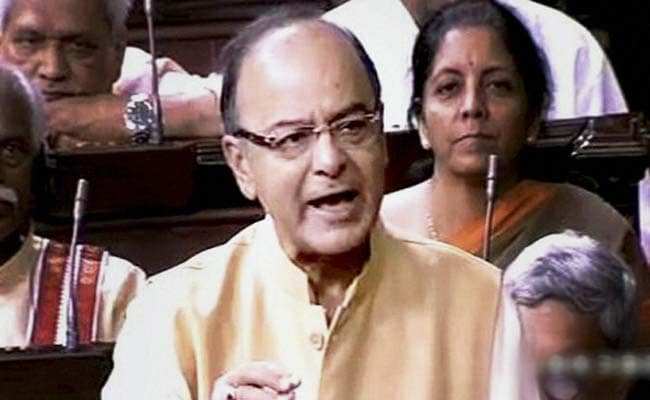 Highlights
Bill is not on agenda government has lined up for Parliament this week
Government won't move forward on bill till there is consensus: Sources
Bill is stalled in the Rajya Sabha where government is in a minority
New Delhi:
As the Congress and the ruling BJP clash in Parliament over the AgustaWestland scam, the crucial Goods and Services Tax Bill is set to suffer more collateral damage and miss another deadline.
There are only 10 sittings of the Budget session now left, and the GST bill does not figure in the agenda that the government has lined up in Parliament this week. Planned as the number one agenda of the government in this session, it may not be taken up at all.
Top sources have told NDTV that the government will not move forward on the GST bill till it has consensus on it, with the Congress on board. This means that the government has now stopped talking to smaller parties to try and make up the numbers it needs to pass the bill in the Rajya Sabha, where it is in a minority.
The bill was passed last year by the Lok Sabha, where the government has a big majority.
The government wanted to implement the Goods and Services Tax, which will bring the country under a unified tax regime, by April 1, 2016. Since the GST bill seeks to make a change in the Constitution, it must be passed by a two-thirds majority in each house and that makes the support of the 60 Congress lawmakers in the Rajya Sabha crucial.
That compromise seems inconceivable at the moment as the BJP trains its guns on Congress president Sonia Gandhi and other party leaders who have been mentioned in documents reviewed by an Italian court which has said that bribe was paid in India in the 3600 crore AgustaWestland deal for 12 helicopters to be used by VVIPs.
Mrs Gandhi has said she has "done nothing wrong." AgustaWestland will be discussed in Parliament on Wednesday.
Much the same had happened to the GST bill in the last session of Parliament, when the BJP targeted Mrs Gandhi and her son Rahul Gandhi over the National Herald case.
Trying to delink it from political battles, the government has offered changes to the bill, but the Congress has refused to come on board.