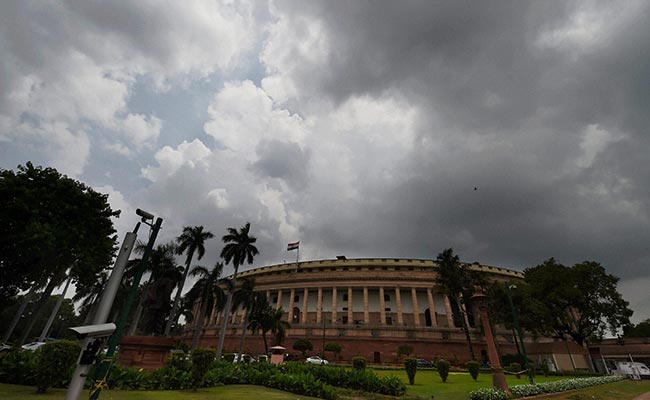 New Delhi:
The BJP will observe a "social justice fortnight" from August 15-30 and "social justice week" from August 1-9 from next year to mark the parliamentary nod to a bill seeking to empower an OBC commission and likely passage of a bill to strengthen a law against Dalit atrocities. PM Modi made the announcement at a BJP parliamentary party meeting, during which he also said that the ongoing Monsoon session will be remembered as a "session of social justice".
The Monsoon Session of the parliament is in its last week. Several Bills are set to be introduces in both the Houses today. While,two bills - Requisitioning and Acquisition of Immovable Property (Amendment) Bill, Banning of Unregulated Deposit Schemes Bill, 2018 - are listed for discussion in the Lok Sabha, the Rajya Sabha will discuss The National Sports University Bill, The Homoeopathy Central Council (Amendment) Bill, Insolvency and Bankruptcy Code (Second Amendment) Bill.
On Monday, the Juvenile Justice Amendment Bill that seeks to empower district magistrates to pass orders for adoption of children to reduce the time taken for issuing such directions, was introduced in the Lok Sabha.
Here are the LIVE updates on the story:
Former Pune Mayor Vandana Chavan Is Opposition Candidate For Rajya Sabha No 2 Post
The opposition has picked Vandana Chavan, a 57-year-old member of Sharad Pawar's party for the post of Rajya Sabha Deputy Speaker. Hectic meetings are being held and phones are being worked since morning by both NDA and the opposition ahead of Thursday's election. The government, which is fielding Harivansh Narayan Singh, a party man of ally Nitish Kumar, is trying to bring disgruntled allies like the Akali Dal and the Shiv Sena on board. Sources in the BJP said both parties will stand by the government. But insiders in the parties say they are yet to decide between voting and abstention. Naveen Patnaik's BJD is undecided as well, sources said."