New Delhi:
Highlights
120 more people get VIP security under Modi government than before
Includes politicians, their children, priests and spiritual teachers
50 people, up from 26, have Z Plus security, which includes 35 personnel
The Narendra Modi government sanctions special security, seen by many to signal VIP status, to 475 people, compared to the 350 protected by the previous Congress-led government. The Union Home Ministry's current list is an all-time high despite PM Modi's firm drive against a VIP culture, and senior officers said the government is looking at reviewing and trimming it soon.
"Some politicians are being provided security by NSG and also the paramilitary so some of them will lose their NSG cover," a senior ministry official said.
Bihar politician Lalu Yadav who is guarded by both the elite National Security Guard (NSG) and the paramilitary CRPF, is no more a lawmaker and rarely moves out of his state now and his security is being reviewed, sources said, as is that for former Uttar Pradesh Chief Minister Akhilesh Yadav and Chhattisgarh Chief Minister Raman Singh of the BJP. Also M Karunanidhi, the 93-year-old leader of Tamil Nadu party the DMK, who is ill and barely moves out of his home.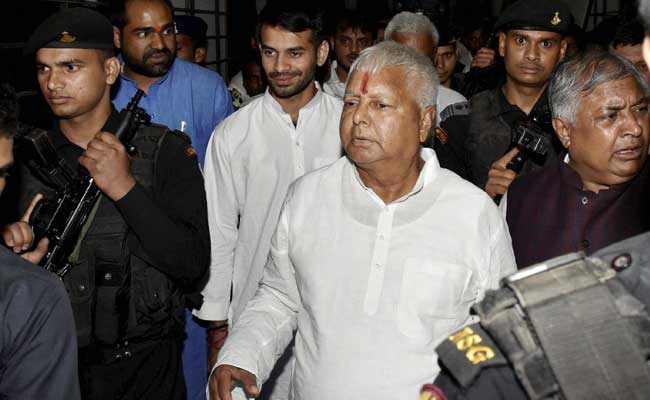 All these politicians currently have the highest Z plus security, which the government gives to 50 people, each guarded by 35 to 40 security personnel at any given time. The previous government had a list of 26.
Removing or scaling down security is easier said than done, sources said, with political pressure every time there is such a move. An officer said there are also many complaints that VIPs misbehave with the security staff.
Special security is provided by the Centre and state governments under several categories ranging from X to Z plus based on a threat perception that the government assesses from time to time; the difference is in the number of security personnel that protect the person. People with Z category security get 30 guards, while people with Y Plus security get 11.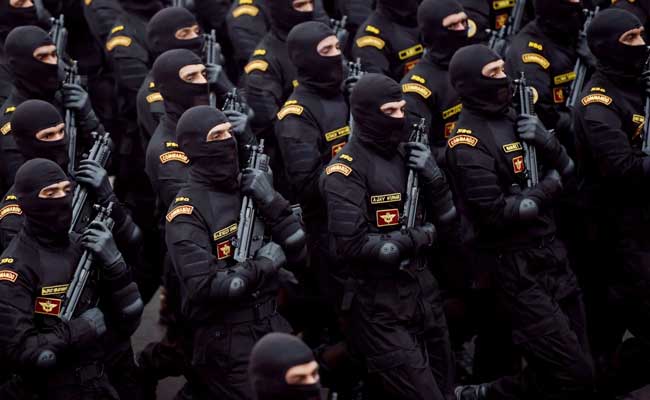 So 30 policemen and paramilitary personnel are assigned for yoga teacher Baba Ramdev's security. Spiritual leader Mata Aamritanandamayi too gets Z security, while Mahant Nritya Gopal Das, who is the chairman of the Ram Janmabhoomi Shrine Board gets Y security. Even controversial lawmaker Sakshi Maharaj is protected under the Y category.
In addition, many people are given an NSG guard, including the children of at least 15 politicians, including union Home Minister Rajnath Singh's son Pankaj Singh, who is a first-time lawmaker.
Uttar Pradesh has the most VIPs with special protection, including Chief Minister Yogi Adityanath, former Chief Ministers Mulayam Singh Yadav and his son Akhilesh Yadav of the Samajwadi Party and Bahujan Samaj Party leader Mayawati.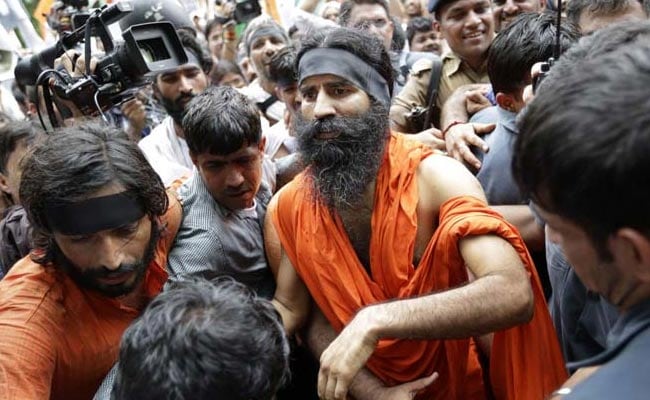 NSG officials say that at least 15 politicians are guarded by its black cat commandos, including Assam Chief Minister Sarbananda Sonowal. The government had withdrawn the NSG from the Assam chief minister's security detail when the Congress' Tarun Gogoi held the post, but restored it when Mr Sonowal of the BJP took over.
The CRPF protects almost 75 VVIPS, BJP President Amit Shah and Minister of Road and Transport Nitin Gadkari, the CISF guards 75, including national security adviser Ajit Doval and Minister of state for home Kiren Rijiju, while the ITBP is assigned to protect 18, including Jammu and Kashmir Chief Minister Mehbooba Mufti and her predecessor Omar Abdullah.
Mukesh Ambani, the country's richest man pays for Z category security for himself, and Y category for his wife Neeta Ambani.