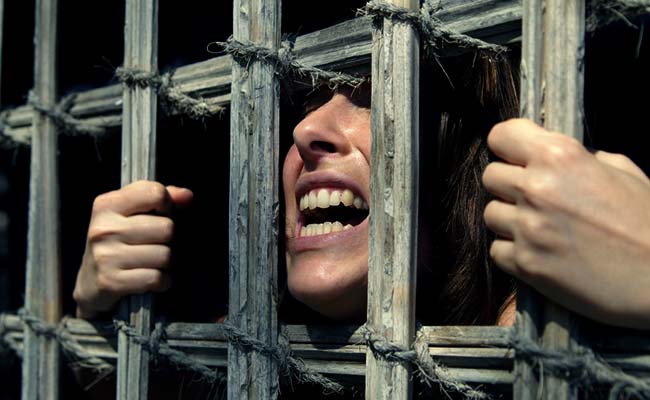 Washington:
Millions of women and children are believed to be the victims of sex trafficking in India, an official US report said on Thursday while noting that India is a source, destination and transit country for people subjected to forced labour and sex trafficking.
The State Department in its annual 'Trafficking in Persons Report 2016' has placed in India in Tier-II on a scale from the worst on Tier 3 to best on Tier 1. Others South Asian countries in the category were Nepal, Bhutan and Bangladesh.
India's other neighbours China, Pakistan, Maldives, Afghanistan and Sri Lanka have been placed in a so-called 'Tier 2 Watch List. If a nation sits on the Tier 2 Watch List for two years, it's automatically downgraded to Tier 3, unless the US Secretary of State decides to waive it for a maximum of two years.
The latest report said that the Indian government does not fully meet the minimum standards for the elimination of trafficking; however, it was making significant efforts to do so.
"India is a source, destination, and transit country for men, women, and children subjected to forced labour and sex trafficking," it said.
The State Department appealed to the Indian government to increase prosecutions and convictions for all forms of trafficking, including forced and bonded labour, respecting due process.
Forced labour constitutes India's largest trafficking problem; men, women, and children in debt bondage- sometimes inherited from previous generations- are forced to work in brick kilns, rice mills, agriculture, and embroidery units, it said.
The majority of India's trafficking problem is internal, and those from the most disadvantaged social strata- Dalits, members of tribal communities, religious minorities, and women and girls from excluded groups- are most vulnerable, it added.
"Within India, some are subjected to forced labour in sectors such as construction, steel, and textile industries; wire manufacturing for underground cables; biscuit factories; pickling; floriculture; fish farms; and ship breaking," said the State Department.
(This story has not been edited by NDTV staff and is auto-generated from a syndicated feed.)