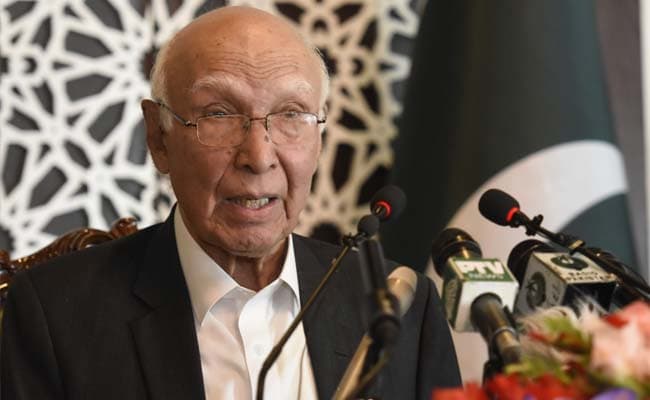 New Delhi:
India will only consider medical visas for Pakistani patients if the application is backed by a recommendation from Pakistan Prime Minister's Foreign Affairs Advisor Sartaj Aziz, the Foreign Ministry announced on Wednesday.
New Delhi has not stopped giving medical visas to Pakistani nationals, Foreign Ministry spokesperson Gopal Baglay said to a question on reports about difficulties faced by Pakistani nationals in getting the visa. "In previous years, thousands of medical visas have been issued to Pakistani citizens," Mr Baglay said.
"What has happened is the External Affairs Minister (Sushma Swaraj) herself was receiving these requests addressed to her... on social media and over emails," he said.
Ms Swaraj is active on social media and frequently responds to help out people, mostly Indian citizens. But there have been several instances where Ms Swaraj has helped out foreign nationals too. Like when Ms Swaraj, while she was admitted to a hospital after a surgery in December last, ensured that Eman Ahmed, then the world's heaviest woman, got a visa within 24 hours after a tweet from a doctor.
Mr Baglay said the change in rule had been made to be able to ascertain that the requests received from Pakistan are genuine. "We have suggested that their Foreign Minister or Foreign Affairs Advisor give a recommendation letter," he said.
The change in visa rules for Pakistan comes against the backdrop of heightening tension between the two countries over Islamabad's refusal to give consular access to Kulbhushan Jadhav, the Indian national sentenced to death by a Pakistani military court on what India insists are cooked up charges. Last month, India told Pakistan that if it carries out the sentence, the execution would be treated as "pre-meditated murder".
Relations between the two neighbours nosedived after the 1 May killing and mutilation of two Indian soldiers patrolling along the Line of Control in Jammu and Kashmir by Pakistani army. India had called the third instance of mutilation of Indian soldiers "barbaric and inhuman" and vowed an appropriate response at the right time. In a move to suggest that such barbaric actions would impact other aspects of relations between the two countries, New Delhi had advised an NGO that had invited a group of 50 Pakistani teenagers under an exchange programme that "it was not an appropriate time for such exchanges".