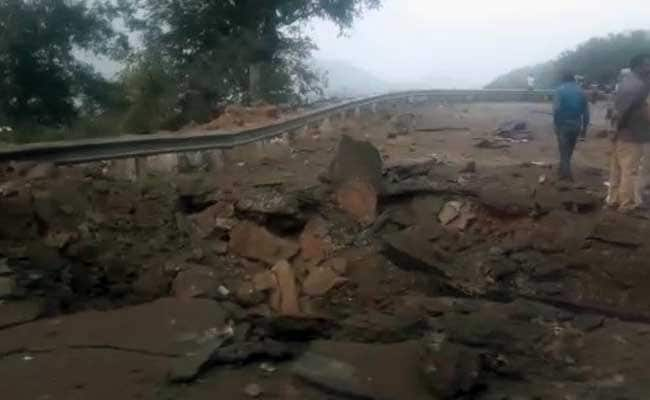 Kolkata:
Four more policemen died today, taking the number of those killed in Wednesday's Maoist attack on cops in Odisha to eight. The attack took place on the Odisha-Andhra Pradesh border when Maoists targeted a vehicle on National Highway 26 between Visakhapatnam and Raipur. Four policemen were killed on the spot.
The landmine blast site is at Sunki, around 150 kilometres from Visakhapatnam in Andhra Pradesh. The policemen, who were assistant drivers, were going for training from Koraput to Cuttack when the explosion took place, a little before 5:00 pm on Wednesday.
"Eight people have died, five others have been shifted to the Visakhapatnam hospital, they are undergoing treatment and they are stable," Odisha Deputy Inspector General of Police KB Singh said.
The victims of the attack were not armed as they were police drivers and not part of any anti-Maoist operation. The police suspect Maoists from neighbouring Andhra Pradesh remotely triggered the landmine blast as several civilian vehicles had also passed the area. The blast was so intense that it blew away the culvert and sent the vehicle off the road.
The police have intensified operations against Maoists in the area.
"This is very unfortunate. If Maoists think we will be demotivated, they are wrong. We will avenge the deaths," Deputy Inspector General of Police, South-West Range S Saini said.
The police suspect the explosion was set of by an active local Maoist group in the area in an attempt to possibly retaliate for the operation in Malkangiri last year in which 30 Maoists were killed.
In October last year, Odisha and Andhra Pradesh conducted joint operations by special units of the Odisha Police and the Greyhounds of Andhra Pradesh Police to tackle the Maoists operating in Bandhugano and Narayanpatna blocks of Koraput district.