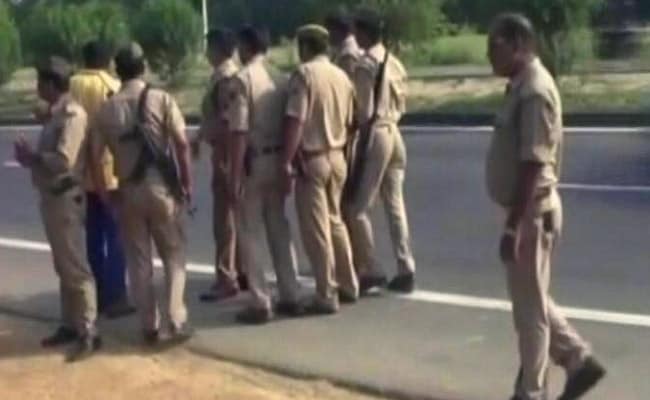 Palanpur:
Tension gripped Palanpur in Banaskantha district of Gujarat on Monday after a man was arrested for allegedly vandalising a graveyard, the police said. The arrest triggered a protest by a group of people, they said.
The man, identified as Ashok Purohit, was arrested on Sunday night for allegedly vandalising the graveyard. Four others, including two unidentified people, have been booked after the trustee of the Navrang Ali-pir cemetery filed a First Information Report or FIR, Banaskantha senior police officer Pradip Sejul said.
According to the complainant, five people Ashok Purohit, Vijay Joshi, Dhaval Joshi and two others smashed the gate of the graveyard, stole a DVR security system and damaged the CCTV cameras installed there, Mr Sejul said.
They also beat up a man who was at the site, he said.
When Mr Purohit was brought to Palanpur East police station, a large crowd gathered there seeking his release, Mr Sejul said. The situation has been brought under control, but police patrolling intensified across the city, he said.
The group vandalised the graveyard on the pretext that its gate was raised and other constructions were done without permission from the local civic body, the police officer said.
"The situation is well under control. Police patrolling has been increased in the town," he said.