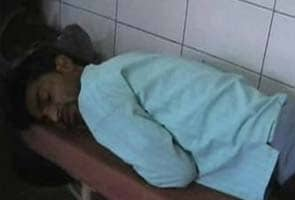 Etah:
In a case of alleged police brutality, a man who died on Friday morning has, in a declaration to the media, accused cops in the western UP district of Etah of injecting him with acid and petrol, reportedly to extract a confession from him. He made this statement on camera from his hospital bed.
Balbir, the deceased, had been detained by the police along with Bani Khan and two others in connection with a murder case last month. Balbir and Bani Khan were allegedly tortured by the police in order to extract a confession from them.
Later, they were sent to jail. When their health deteriorated, they were admitted to the Etah District Hospital. Balbir's failing health reportedly forced the doctors to shift him first to Agra and later to the King George Medical College in Lucknow.
Four policemen have been suspended, including a Sub-Inspector in connection with Balbir's death. But the station officer who is named in Balbir's declaration is yet to face action.