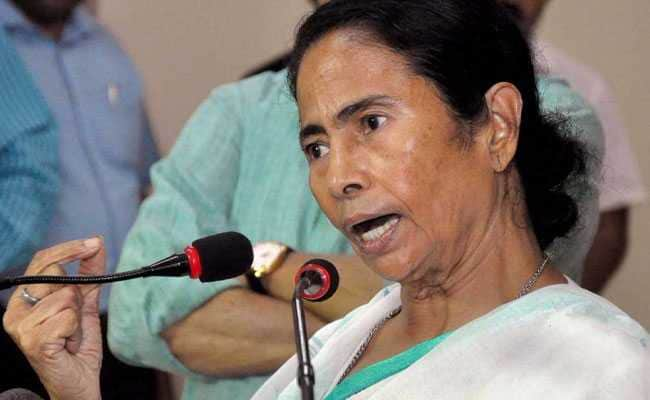 Kolkata:
Accusing the BJP of conspiring to instigate unrest in West Bengal, Chief Minister Mamata Banerjee on Wednesday announced the formation of 'Shanti Vahini' (peace force) at booth-level to maintain peace and communal harmony in the state.
"We have taken an administrative decision to create 'Shanti Vahini' in the state by including area police and students and youths from each locality," she said in Kolkata.
The Trinamool Congress chief said the teams would get administrative backing and work in tandem with the police to maintain peace in their localities.
"They will monitor if anyone is conspiring to spread tension or start a riot in their area. The teams will also check if these people are misleading locals by spreading rumours about robbery or riot in order to polarise them for their own benefits," she said.
Ms Banerjee said the situation was "normal" in North 24-Parganas district's Basirhat sub-division, where communal tension prevailed for three days.
Targeting the Bharatiya Janata Party, Ms Banerjee said a political party should not use its power and machinery to spread rumours and trigger a riot.
"A political party can be in power at the Centre or the state but they have no right to start a riot or spread rumours by misusing their power and the government machinery," the Chief Minister said.
"I have heard that provocative statements were made at a meeting near south Kolkata's Hazra More. If it was a mixed area inhabited by different communities, there could have been a riot. The BJP is holding such provocative meetings under their party's banner," she alleged.