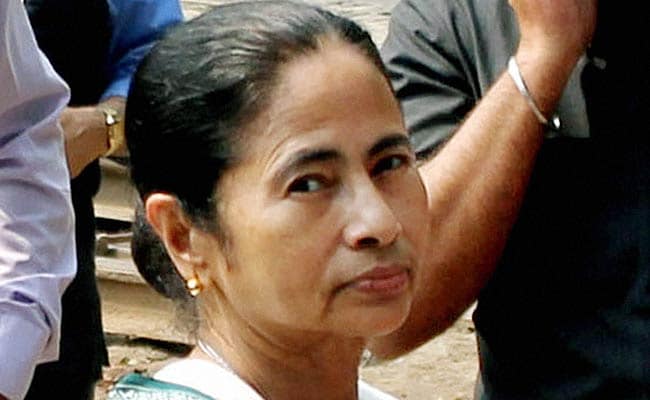 Kolkata:
West Bengal Chief Minister Mamata Banerjee today announced a bonanza for state government employees including a new pay commission and a 10 per cent dearness allowance hike ahead of the Assembly elections next year.
"The new pay commission will start working from October and its recommendations will be in force for 10 years till 2025," Ms Banerjee announced at a convention of state government employees' federation at the Netaji Indoor Stadium in Kolkata.
Ms Banerjee announced a 10 per cent hike in dearness allowance for the state employees from January next, two days after the Central government announced a six per cent hike in DA for its employees.
The 10 per cent hike would reduce the difference in DA for state employees compared to their central counterparts to 44 per cent.
The nitty-gritties for the pay commission would be finalised shortly by a Group of Ministers (GoM) led by senior ministers like Finance minister Amit Mitra and Panchayat minister Subrata Mukherjee, she said.
Apart from this, the chief minister also announced other goodies like LTCs for state employees every 10 years in which they can travel to some foreign countries like Thailand, Singapore, Myanmar and Bangladesh.
The state employees till now enjoyed only one LTC in their whole work life.
"The state government has also decided to widen the scope of home travel concession to every five years," she announced about travel of employees within the state.
The chief minister also said that those who attended office on May two, the day on which Left trade unions had called an all-India general strike apart from Left Front's West Bengal bandh, would be rewarded with a "compensatory casual leave".
However, those who did not attend office would face a pay cut for that day, she said.
"On general days, we have an average 91 per cent attendance, however, on the bandh day we had 93 per cent attendance in urban areas and 98 per cent in rural areas in state government offices," Ms Banerjee said.