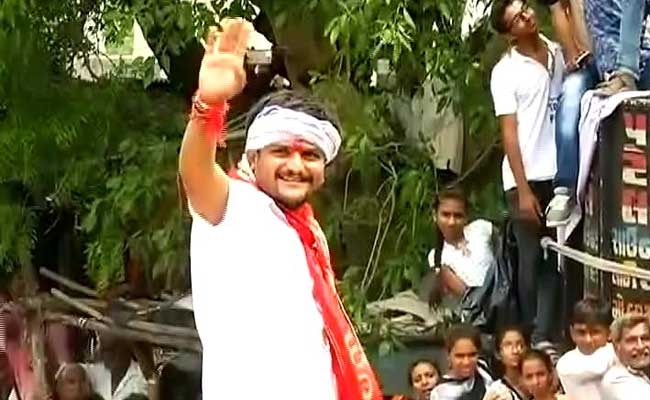 Ahmedabad:
Quota agitation leader Hardik Patel on Thursday asked the ruling BJP as well as the opposition Congress to make clear their stand on the reservation demand of the Patel community before a rally in Ahmedabad on July 29.
Hardik Patel, who heads the Patidar Anamat Andolan Samiti (PAAS), said July 29 will be the last day for these parties to come up with a definitive assurance about providing reservation to the Patel community under the OBC quota.
"We have organised a huge gathering of PAAS workers on July 29 in Ahmedabad. That will be the last day for both BJP and Congress to make clear their stand about reservation to Patidars (Patels). If they fail, we have several other options," Mr Patel told reporters in Surat.
Referring to the BJP government in the state, he said the main aim of the community was to eliminate "autocracy" as well as those who are harming Patidars.
In May, the 23-year-old quota leader had accused the BJP government in Gujarat of dilly-dallying over the issue of reservations, and warned of consequences in the Assembly elections which are due by year-end.