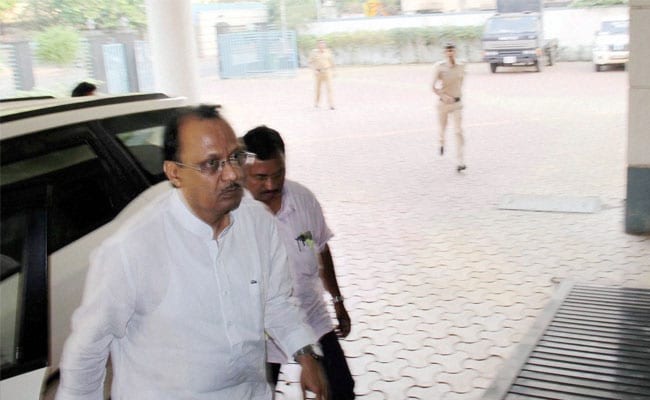 Mumbai:
Former Deputy Chief Minister Ajit Pawar today appeared before the Maharashtra Anti-Corruption Bureau (ACB) in connection with the alleged irregularities in irrigation projects in Raigad district during the Congress-NCP rule.
This was the first time a member of the Pawar family was grilled by an anti-corruption agency in Maharashtra.
Mr Pawar, who reached the ACB office shortly before 5 pm, did not speak to the waiting media and went straight to meet ACB officials.
Last week, Mr Pawar had said there was no need for him to appear before the ACB as he had submitted his replies to the agency.
The NCP leader had said he had all along cooperated with the ACB and would continue to do so. "I have, through my lawyer, replied to each and every question raised by the ACB. And will do so in future too. But if they want me to appear before them, I'm ready to do so," he had said on Monday.
ACB investigations into the alleged irregularities in irrigation projects in Raigad district had found several loopholes in the sequence of financial transactions.
On August 24, the ACB had registered the first FIR in the irrigation scam, booking 11 people in connection with alleged irregularities in awarding the contract for Balganga dam to FA Enterprises.
An NCP spokesperson said the party leaders will cooperate with the ACB fully. "They have done nothing wrong and we have nothing to fear," he said.