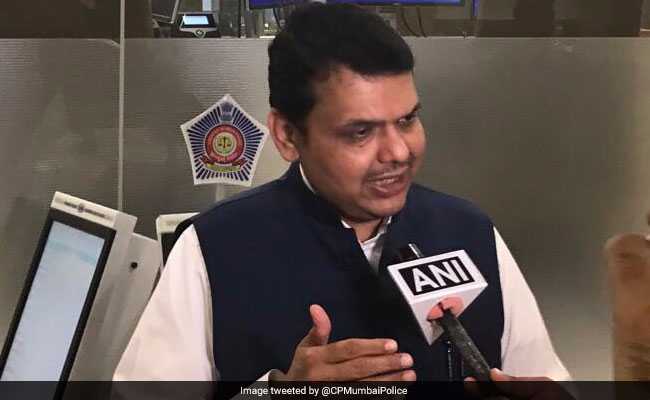 Mumbai:
Maharashtra Chief Minister Devendra Fadnavis on Tuesday ordered suspension of toll collection from vehicles at the entry points of the rain-pounded city and at the Bandra-Worli Sealink till the situation normalised.
"The chief minister has instructed that toll collection should be suspended at all the entry points of Mumbai and at the sealink until the situation in the city gets back to normal," an official from the chief minister's office said.
Mr Fadnavis also appealed to the citizens to take precautionary measures.
The chief minister visited the city's main police control room to monitor the steps being taken to ensure people's safety.
"Since we can monitor the whole city through CCTV cameras, we have got to know that there is heavy waterlogging in the city. I appeal to the people to venture out of their homes only if it is of utmost necessity. Those who are stuck in offices should see the alerts we are periodically sending out and leave only when the situation is favourable," he said.
Mr Fadnavis added that due to diversion of traffic along various routes, there were traffic snarls at several places.
"Train services have also been stopped...We are trying to give area-specific alerts from time-to-time," he said.
(This story has not been edited by NDTV staff and is auto-generated from a syndicated feed.)