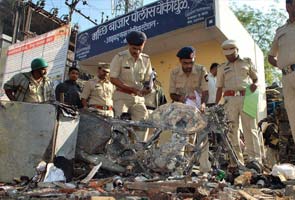 Mumbai:
The Maharashtra Government today ordered a judicial investigation into the recent communal riots in Dhule, a city in North Maharashtra.
The announcement was made by Chief Minister Prithviraj Chavan, who toured Dhule to take a review of the law and order situation.
Mr Chavan said the inquiry will be conducted by a retired judge, who would be requested to submit the report at the earliest.
The chief minister gave an assurance that innocent people will not be harmed during the investigations.
Six people had died and over 100 injured in the riots, which took place on January 6.
The probe will cover the reasons of the communal flare-up and steps to be taken to prevent such incidents.
Kin of those killed in Dhule riots will be given Rs five lakh compensation, Rs three lakh for permanently handicapped.
He also assured quick rehabilitation of people who lost their property. Mr Chavan has asked the district collector to submit a report at the earliest.
Mr Chavan observed that the district administration in Dhule had controlled the riots well and prevented the tension from spreading to other parts of the city.
Home Minister RR Patil said homes were burnt by throwing fire balls. "This is not done. Poverty and unemployment are also causes of violence and the administration has to work in this direction as well," he said.