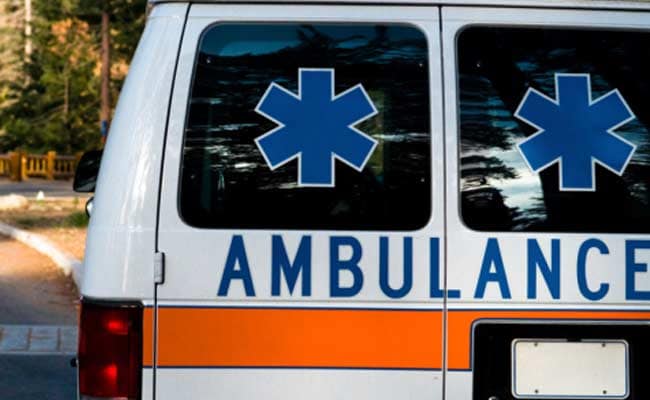 Mumbai:
Ambulances in Maharashtra will now be allowed to use 110 to 120 decibels loud sirens so that vehicles get the right-of-way through congested roads. The laws in the state have been amended to make ambulances, at a considerable distance from signals, more audible to the traffic police.
Presently, Maharashtra has ambulances carrying sirens with a volume range of 65-75 decibels. The change was implemented by the Shiv Sena-BJP government on the recommendation of President of Sena's Youth Wing, Yuva Sena, Aaditya Thackeray.
The decision to get lounder sirens in ambulances was being discussed by the Maharashtra government for the past couple of months, but activists and ENT specialists have been raising concerns over the possible health hazards the decision would pose.
Yuva Sena chief Aaditya Thackeray on Wednesday confirmed Maharashtra government's notification allowing the maximum volume of ambulance sirens to be 120 decibel.
"Ambulances in the state have siren audibility of about 65-75 db. Due to low audibility, traffic police sometimes can't hear the siren. We had written to the Transport Minister Diwakar Raote and Environment Minister Ramdas Kadam demanding modification of rules," Mr Thackeray said.
"This is to ensure that traffic police at signals are able to hear the sirens. I had observed that often traffic police would not be able to hear ambulance sirens if the vehicles were at a distance from the signal. This will ensure that the sound of the siren reaches the signal," he added.
However, people protesting the decision said that ambulances get caught in traffic not because they are not heard, but because other vehicles do not move out of the way.
In cities like London and New York, sound decibels of ambulance and fire engine sirens usually measure 130 decibels -slightly lower than gunshots and fireworks at 140 decibels. However, there have been petitions for lowering the volume of Ambulance sirens in New York.
On the citation of louder sirens in international cities, activists in India argued that western countries have a higher noise level because traffic is less noisy, roads are wider and ambulances are better equipped.