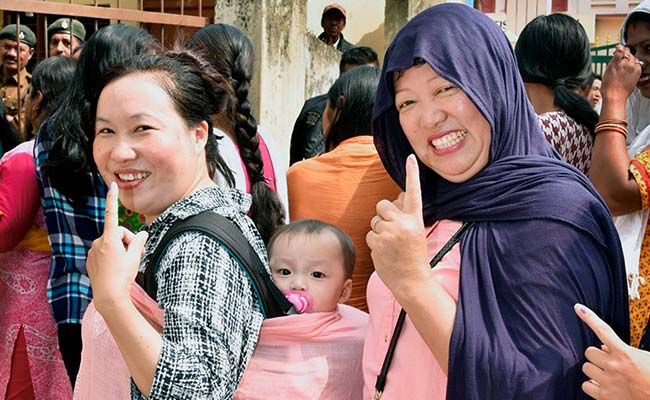 The results of the Nagaland
assembly election 2018
will be out today as
counting
is underway. Neiphiu Rio of the Nationalist Democratic Progressive Party (NDPP) told NDTV that BJP and NDPP are in alliance, and that they have a seat-sharing agreement. "PM Modi is the star of country for his decisiveness and able leadership." Mr Rio said. Chief Minister TR Zeliang said his party's alliance with the BJP will continue, in what could be seen as a sudden turn of events. The state has 60 assembly constituencies, of which 59 are reserved for Scheduled Tribes and one for a general candidate. The number of candidates who contested the Nagaland assembly election 2018 was 196. Of these, five were women. The Naga People's Front with BJP's support is in power under the chief ministership of TR Zeliang, but the BJP is fighting against the NPF in this election. The Naga Accord, also known as the Framework Agreement, is one of the most important issues in Nagaland. Today's results will decide the future of the Framework Agreement signed between the armed group NSCN(IM) and the centre, depending on which party comes to power. Some of the main candidates to look in Nagaland are TR Zeliang and Neiphiu Rio.
Here are the highlights of the Nagaland election results 2018:
Tripura result is CPIM's loss, not BJP's credit: Mamata Banerjee
West Bengal Chief Minister Mamata Banerjee termed the election result in Tripura as "CPI-M's loss" and claimed that the BJP will itself suffer a crushing defeat in the 2019 general elections.
"It is not BJP's victory but a defeat of the CPI-M (in Tripura). They suffered this loss due to their pride, immorality and total surrender. They have showered money in Tripura like water from a hosepipe, did things with the EVM, took thousands of people from outside states and used the central force in their favour during the elections but the CPI-M was silent all along," Banerjee said, adding if CPI-M would not have surrendered, things could have been different.